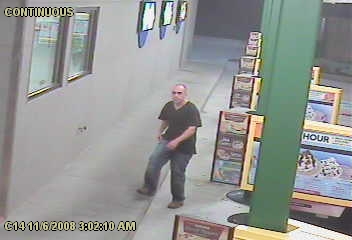 The Clarksville Police Department is requesting assistance from the public in identifying the subject or the owner of the vehicle as seen in these photos. The CPD will appreciate assistance from area residents.
On November 11, at approximately 3:05 a.m., a suspect entered the BP gas station on Dover Road and asked for change. When the clerk opened the register, a white male, approximately 5″7″, 150 pounds, reached into his pocket, as if he had a gun  and told the clerk to "give him the money" he took the money and left the business.
Detective Kevin Shaw is the lead investigator and can be reached at 931-648-0566, extension 1003, or contact the tipsline at 931-645-8477.