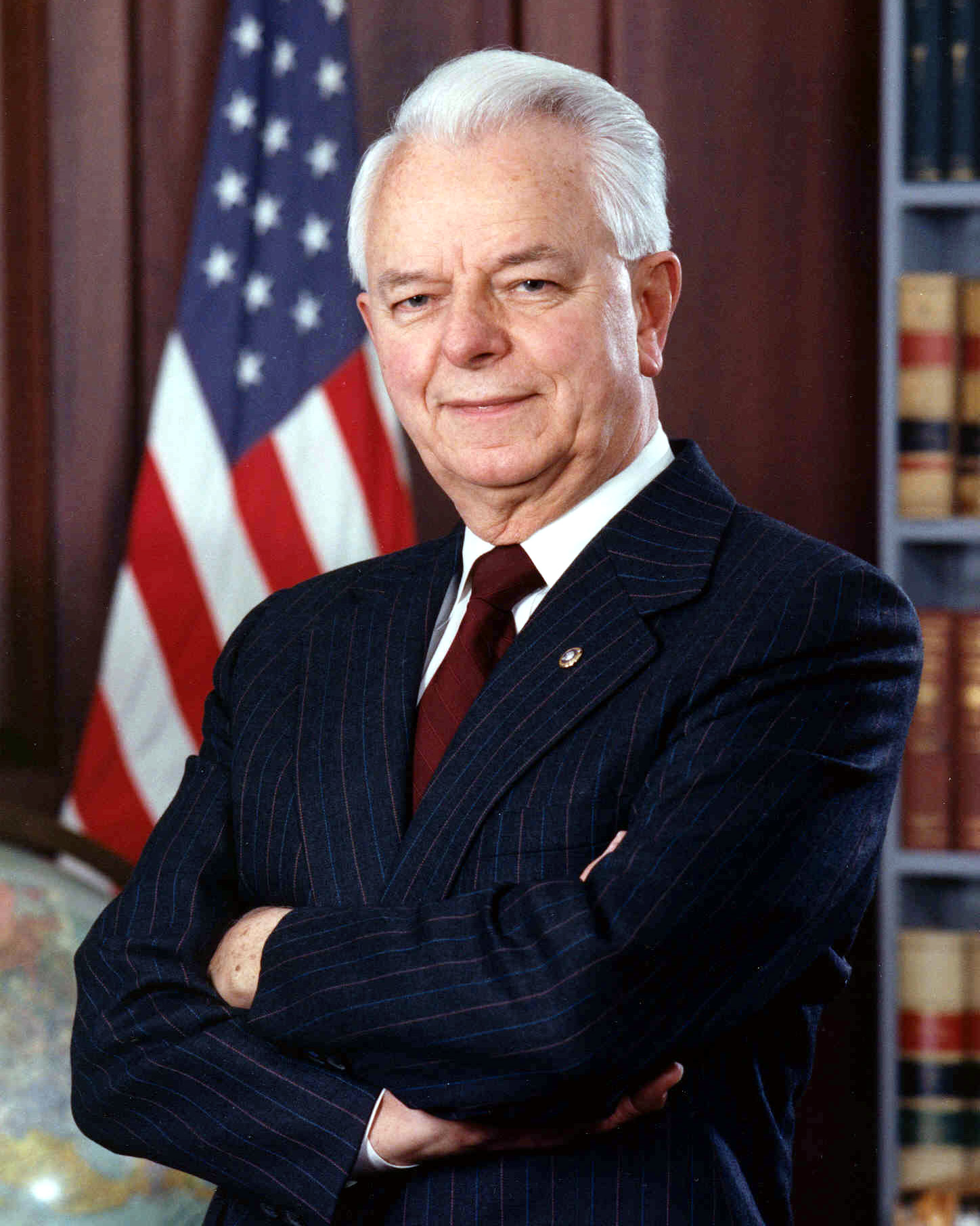 As the tumult of the general elections continues to unfold, there are also small moments of change taking place. Small, that is, in the attention they have garnered in our local political scene. However, one such event must be given proper notice. The most senior member of the senate has announced he will relinquish his position as appropriations committee chairman on January 6, 2009. I speak of the 90-year old senator from West Virginia, Robert C. Byrd,He the most senior member of the senate, having served in that august deliberative body for 50 years.
There has been concern that his frailty has compromised the effective exercise of that position in carrying out the Democratic Party's agenda in the senate. Byrd has been a stalwart advocate and defender of his party, adherence to The Constitution and its civil liberty protections and a generous benefactor to West Virginia. He will continue to serve in The U.S. Senate and on the Appropriations Committee itself. His past is not without some dark shadows, but his long senate career has been one more of illumination than disdain. The senator's statement is presented below.
STATEMENT OF SENATOR ROBERT C. BYRD (D-W.Va.)
November 7, 2008
"To everything there is a season and a time for every purpose under heaven."
Those Biblical words from Ecclesiastes 3:1 express my feelings about this particular time in my life.
I have been blessed to have had the honor to represent the people of West Virginia in the United States Senate for 50 years. I have been honored to lead the Senate as its Majority Leader for 12 years.
I have been privileged to be a member of the Senate Appropriations Committee for 50 years and to have chaired the Committee for ten years, during a time of enormous change in our great country, both culturally and politically. I have learned that nothing is quite so permanent as change. It is simply a part of living and should not be feared. To be serving in the Senate at such a momentous time in our history fills me with enormous pride. I endorsed President-elect Obama because I believed that we had taken the wrong course both at home and abroad. I am delighted with his victory. I was an early critic of the war in Iraq, as was the President-elect, who decried this war even before he was running for a United States Senate seat. I wish our new President every success with his commitment to unite us as one people.
A new day has dawned in Washington, and that is a good thing. For my part, I believe that it is time for a new day at the top of the Senate Appropriations Committee. I will step away from the Chairmanship of the Appropriations Committee effective January 6, 2009.
I want to stress that this is a decision I made only after much personal soul searching, and after being sure of the substantial Democratic pickup of seats in the Senate. I am now confident that stepping aside as Chairman will not adversely impact my home state of West Virginia.
God willing, I will continue to serve on the Appropriations Committee. I will continue to chair the Homeland Security Subcommittee, and I will work to help my state and the people of our great country in those roles.
Senator Daniel Inouye has stood in line for many years and now his time has come. He is my friend. He is a genuine American hero. He will be a skillful and fair Chairman of the Appropriations Committee because he is a man of outstanding character and great wisdom.
I thank my colleagues and the staff on the Committee for their dedicated work and their years of support in challenging times. I thank the people of West Virginia for continuing to put their faith in me. I thank God for the long life He has granted me and for the opportunity He has given me to assist this great country through long service in this magnificent institution, the United States Senate. I look forward to the years ahead and to making a contribution to a better, stronger America. No mortal could ask for more."