Elementary school children, ages 6 to 10 years or 1st to 5th grade are invited to enter the 31st Annual Queen City Road Race Art Competition!
Young artists should submit a colorful drawing that features the Wilma Rudolph 5K Relay Gold Cup, the 5K race and the one mile fun run with the family image in mind; please no trade marked logos or copy-right characters allowed. «Read the rest of this article»
Autumn. Leaves rustling around your feet as you walk across the yard. the vibrant yellows and burnt orange brilliance of the sugar maples is fading. Apples, ripe from the orchards, beckon, with a hint of apple pie and the warm taste of mulled cider.
As we move ever closer to the holidays, here's our family rendition of hot mulled apple cider and oven baked apples for you to enjoy.
Hot Mulled Apple Cider
In a small bowl, mix star anise, whole allspice berries, dried orange peel and whole cloves (you can divide this mix and place in small cheesecloth bags). Reserve 12-24 cinnamon sticks. Half one orange, and slice the halves into 1/4 inch slices. «Read the rest of this article»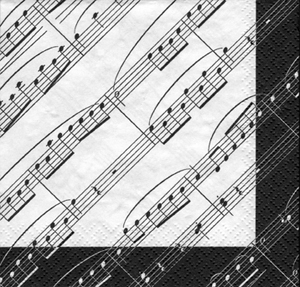 APSU professors Emily Hanna Crane and Jeanette Zyko will present a recital at 4 p.m. on Sunday, November 23, in the Music/Mass Communication Building Concert Hall. The concert is free and open to the public. This performance is sponsored by the Austin Peay State University Department of Music and the Center of Excellence for the Creative Arts.
The recital will feature the violin and oboe with accompaniment provided by pianist Anne Glass. The group will perform works by Bach, Schubert and Massenet.
Crane is assistant professor of violin and viola and coordinator of orchestral strings at APSU. She has performed several solo, chamber and orchestral concerts across North America, Taiwan and Europe. Her orchestral experience includes the Valley, Texas, Jacksonville, Fla., and Columbus, Ga., Symphony Orchestras. «Read the rest of this article»
November is the month that my lawn receives intense personal care. It's the time for me to give its final mowing, to rake leaves, and trim the shrubbery and trees before putting it all to bed for the winter.
November also, for me,  a month for expressing thanks, gratitude and appreciation to the dozens of people who make life more convenient and pleasant. This the season to acknowledge services provided for us by our pet groomers, vets, sanitation workers, Wal-Mart Associates, and others who benefit our daily lives.
November is the special season identified as "Thanks and  Giving: A Season of Hope" sponsored by the St. Jude Children's Research Hospital in Memphis. November heralds the beginning of the holiday season, but also the start of a campaign that creates extraordinary awareness for the work of St. Jude. «Read the rest of this article»