The City of Clarksville awarded five Clarksville residents and community volunteers with Citizen of the Year Awards on Friday, November 14th during a Volunteer Recognition Ceremony held at First Baptist Church .
The Citizen of the Year Awards are presented based on the recipients' volunteer service to the City of Clarksville and the community as a whole. Each recipient represents the excellence of service of over 300 city volunteers and their outstanding commitment to making this a better community.
This year's Citizen of the Year recipients are Lee Erwin, Christy Batts, James Halford, Kevin Kennedy, and Charlie Koon. See below for bios of each recipient and a description of their service to our community. «Read the rest of this article»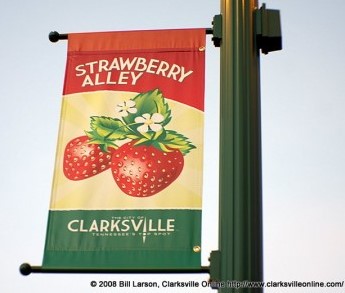 Mayor Johnny Piper and members of the Clarksville City Council will unveil the new fountain on Strawberry Alley on Tuesday, November 25, at 4 p.m.
Installation of the fountain has been ongoing for several weeks, with large blue and green tarps encasing the multistory structure., which cost approximately $125,000. The fountain was purchased for the city by an anonymous donor and will be dedicated in honor of a former Clarksville citizen during the unveiling next Tuesday, November 25.
The Crow Community Center at 211 Richview Road announces it's first annual Holiday 3 on 3 Invitational Basketball Tournament is set for December 12th and 13th.
Registration sign-ups are being taken at the Crow Center on a first come, first served, basis as there will only be 64 slots for teams to participate.  Registration fees are $40.00 per 4 man team, 18 years or older, and all registration sign-ups must be received no later than November 21st.   All team members will receive a tournament t-shirt on the day of check-in, December 12th. «Read the rest of this article»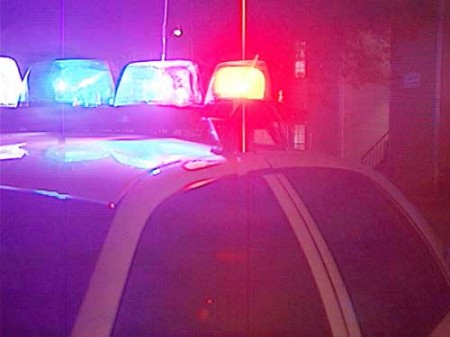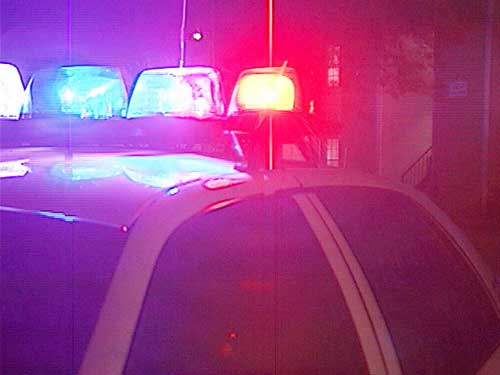 The Clarksville Police Department's saturation patrols (partially funded by the Governor's Highway Safety Office) to detect DUI/Impaired drivers, November 14 and November 15, 2008 between 2200 hours and 0400 hours yielded the following results:
There were 89 vehicles stopped during the saturation patrols which yielded 92 charges:
11 DUIs, 2 Implied Consent, 1 Reckless Driving, 36 Speeding, 13 Insurance Law, 1 Seat Belt, 3 Equipment Violations, 7 Driver License Violations, 8 Revoked/Suspended Driver Licenses, 4 Vehicle Registration, 1 Traffic Signal Violations,1 Tint, 1 One Way Street,1 U-Turn, 1 Public Intoxication, and 1 Open Container.
There will likely be many writings about the reasons for Senator John McCain's loss. Some vengeful, some purely emotional brow-eating. The History News Network offers a review that seems well reasoned and insightful. Perhaps you, our readers, will concur.  Here then, for your consideration:
Why the Sarah Palin Gamble Didn't Pay Off
By Joel K. Goldstein
Mr. Goldstein is the Vincent C. Immel Professor of Law at the Saint Louis University School of Law, and a writer for the History News Service.
John McCain probably lost whatever chance he had to become president on August 28, the day he invited Sarah Palin to be his running mate. In making that decision, McCain ignored a lesson of recent vice-presidential selection: presidential candidates run a huge risk if they choose a running mate who is not presidential caliber.
The candidates' vice-presidential choices, both their quality and the process leading to those choices, have become measures of presidential candidates themselves. Barack Obama recognized the importance of the vice-presidential choice. McCain did not. Their different decisions affected the outcome.
The vice-presidential choices this year presented dramatic contrasts. Obama chose the most presidential candidate on his short list, Joe Biden. Biden has been a distinguished and able Senate leader who has performed well in the national spotlight. Obama's carefully considered selection process reflected well on his decision-making ability. «Read the rest of this article»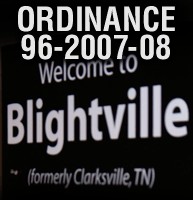 The U.S. Department of Justice and the U.S. Department of Housing and Urban Development (HUD) will host a fact finding meeting tonight on the controversial downtown redevelopment plan, dubbed "the blight bill," including its eminent domain and assemblage issues. The meeting will be held at the New Providence Outreach Center, 207 Oak Street, in Clarksville at 7:00 p.m.
The redevelopment plan was first brought to the attention of federal officials this summer, when local NAACP President Jimmie Garland submitted some concerns to the U.S. Department of Housing and Urban Development. The plan as it was passed contained language that effectively "blighted" the entire downtown business district — two square miles. «Read the rest of this article»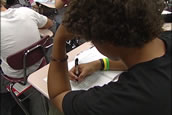 Tucked inside a handbook my grandson brought home from school was a score sheet not unlike what one might expect from No Child Left Behind or any standardized state Achievement Test paper. Scores and tables and percentiles. Okay. And then I looked closer. Read the fine print (almost needed magnifying glasses for my 58-year-old eyes).
Although it masquerades as a "career exploration test," I was appalled when I first read the tidbits on the grading sheet, test materials and booklet on a test called the ASVAB, a test most high school juniors (11th grade) take.
ASVAB, you ask? What's that? ASVAB stands for Armed Services Vocational Aptitude Battery; I had to visit three websites to find the acronym actually spelled out. Yep. My grandson, 17, has been tested by the U.S. Government and the only reasons for that are the probability of intense recruitment efforts or the possibility of forced military service — i.e.: a draft. It's a logical conclusion, given the issues facing recruiters in a country increasingly disenchanted and disgusted with the policies behind the Iraq War (and the physical, emotional and financial cost of that war), policies that have tens of thousands of U.S. troops deployed in the Middle East, policies that have stretched our troops to the breaking point. «Read the rest of this article»