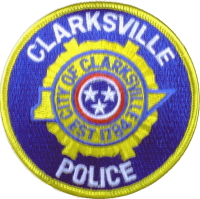 Clarksville Police arrested Sammy Lee Seebree, 40, (B/M, DOB: 5/7/68), who claims to be homeless in Clarksville, on November 21 on three counts of Vehicle Burglary, Unlawful Carrying of a Deadly Weapon, Evading Arrest, Counterfeit Drugs, and Unlawful Drug Paraphernalia. Bond was set at  $63,250.
According to police reports, on November 21 at 8:30 a.m., officers responded to a possible vehicle burglary in progress called in by citizens, in the area of Bailey Street and Eighth Street. The citizens gave a detailed description of the male subject, clothing, and the suspect's activities. «Read the rest of this article»
Religious Right Push For Creationist Concepts In Texas Science Standards Could Damage Textbooks Nationwide, Says AU's Lynn
Americans United for Separation of Church and State on Wednesday urged the Texas State Board of Education to stick to sound science and reject creationist concepts when revising its science standards. The state school board is currently examining the science curriculum, which is reviewed and updated every 10 years. The Seattle-based Discovery Institute and other Religious Right forces are seeking to include loopholes that undermine instruction about evolution and open the door to creationist ideas.
Scientists, teachers, mainstream religious leaders and civil liberties activists want to improve the Texas standards to ensure that the public school classroom does not become a vehicle for religious indoctrination.
"Public schools should educate, not indoctrinate. The Religious Right is exploiting Texas public schools to push a narrow viewpoint and in the process is doing a great disservice to its students, not to mention undermining the mandates of our Constitution." ~~   Rev. Barry W. Lynn, Americans United executive director. «Read the rest of this article»
The Swan Lake Tennis Pro Shop will be closing November 25th for winterization.  Courts 3 and 4 will remain open for free-play during the winter season however bathroom facilities will not be available.  The Pro Shop will reopen in April 2009 for the Spring Season.
Deadline for sign-ups in the Crow Community Center Holiday 3 on 3 Invitational Basketball Tournament has been extended to November 26th by close of business.  The tournament is scheduled for December 12th and 13th.  Cost for each 4 man team is $40.00.  If you think your team is up for the challenge, it's that time to reserve your space in the competition.  So call now!  For more information on the rules and other details concerning the tournament, contact center director Matt Nixon at 931-647-3071 or visit them at 211 Richview Road. «Read the rest of this article»
A mathematics professor at the University of Mississippi will join Austin Peay State University as the new provost and vice president of academic and student affairs, effective in January 2009.
Dr. Tristan Mark Joseph Denley, head faculty fellow of the Residential College at Ole Miss and associate professor, will succeed Dr. Bruce Speck, who resigned in early 2008 to become president of Missouri Southern State University, Joplin. Dr. David Denton, dean of the College of Professional Programs and Social Sciences, had been serving as APSU's interim provost.
One of two candidates recommended by a campus search committee, which recently conducted a series of on-campus interviews, Denley will begin his new role at the start of the Spring 2009 term in January. «Read the rest of this article»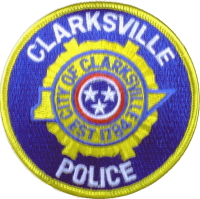 Clarksville Police have three suspects in custody for a Home Invasion which occurred around 2:12 a.m. November 20, in Clarksville.
Taken into custody were Matthew Hallman, 30, (W/M, DOB: 4/19/78) of, ACO 1/502 Infantry Ft Campbell, KY, charged with Aggravated Burglary with a bond of $10,000;  Ryan Christopher Balintfy, 29, (W/M, DOB: 6/10/87) of  ACO 1/502 Infantry Ft Campbell, KY,  charged with Aggravated Burglary with a bond of $10,000; and Zachariah James Thornton, 28, (W/M DOB: 8/21/82) of ACO 1/502 Infantry Ft Campbell, KY, charged with Aggravated Burglary with a bond of $10,000. «Read the rest of this article»
"Sued for a half million dollars for speaking out…"
"This ordinance is detrimental to the community…"
"The City Council 'rubber stamped' the mayor…"
"I don't think they have a plan…"
"Our Leadership doesn't want to listen to us…."
"CHA is a shadow, not a voice…"
"Preying on minority communities…"
"I've never been to a public forum where the public couldn't speak…"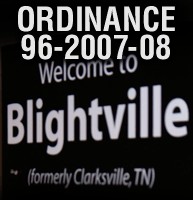 This is what representatives from the United States Department of Justice, the Department of Housing and Urban Development, and the Institute for Justice  heard when they came to Clarksville Thursday to listen to community concerns about the about the city's controversial redevelopment plans. Seventy people participated in a fact-finding meeting at the New Providence Community Center on Oak Street sponsored by the NAACP and the Urban Resource Center.
Walter Atkinson, Senior Conciliation Specialist with the U.S. Department of Justice Community Relations Service (Southeast Region IV), in stating that the meeting was "to hear community concerns," said his role was in part to try and avert "litigation."
"I am here to listen and observe," Atkinson said, noting that it was letters from NAACP Chapter President Jimmie Garland and Terry McMoore of the Urban Resource Center that focused federal attention on this local issue. Atkinson had been "in communication" with Mayor Johnny Piper and with the Downtown District Partnership Board. Piper, DDP members and most sitting City Councilors did not attend this meeting. Jim Doyle, who was not re-elected to his Ward 8 seat, along with newly elected councilors Candy Johnson, David Allen and Jeff Burkhart did attend the meeting and spoke with the Ward 6 constituency. «Read the rest of this article»