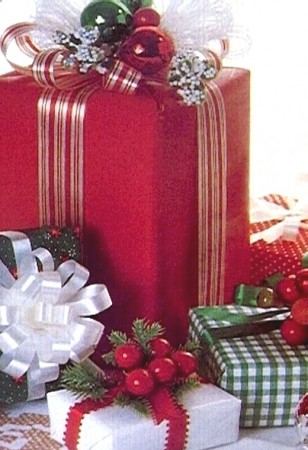 Layoffs. Lost jobs. Shrinking 401ks and investment portfolios. The mortgage implosion. A summer of skyrocketing gas prices and concerns over utility costs as cold winter weather settles over most of the nation. Escalating food prices. A general and broad-based unease about the economy.
All of the above are contributing to a cautionary view of Black Friday, that riotous frenzied day-after-Thanksgiving start of the Christmas shopping season. Stores across the country began offering severe discounts in late October and through most of November; they will now offer even larger price cuts in hopes of salvaging what is shaping up as a bleak Christmas in retail.
Though the usual lines of early bird buyers are expected to camp outside stores where deep discounts and special items will be offered, these shoppers will be choosier and less willing grab, charge it and run. Caution and conservatism are the "buy" words for holiday 2008.
J.C. Penney's, Kohl's, Toys 'R' Us, Circuit City, Best Buy, K-Mart and other retailers are already offering 40, 50 and even 60% off some merchandise, leaving little wiggle room for further cuts through the four-week long chaos of Christmas shopping. Big ticket items — the TVs, Stereos, Home Theaters, sound systems, computers and such, it is feared, will not fly off the shelves as quickly as in years past.
Not to mention that consumers are already jaded by all those "60 percent off" signs plastered on storefronts. Analysts across the country say shoppers may stick to smaller gifts like cosmetics rather than $1,000 flat-panel TVs in a holiday season that could be the weakest in decades.
Another concern? There aren't any must-have items so far, even in toys —nothing that can be classed as a "show stopper" or "must have." Even the over-extended shopping hours are being curtailed in some chain stores, a move that cuts operating costs to offset any slump in sales.
While the Black Friday bottom line won't necessarily prove a poor season ahead, it will set a trend that retailers don't want to see: conservative shopping. Black Friday and the ensuing weekend of shopping can account for as much as 10% of a store's annual revenues for the holiday season; prognosticators say the Black Friday sales will be good…it 's rest of this Christmas season they are worried about.