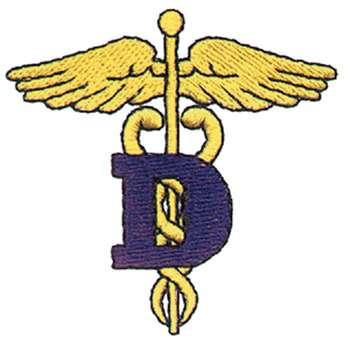 Do you wake up in the mornings with headaches, sore teeth or a sore jaw?  Neck and shoulder pain?
If so, you may be clenching and grinding your teeth at night while you are asleep.  It is estimated that over 95% of people experience this uncontrollable habit at some point in their lives.  Teeth grinding may be caused by stress, or sleep disorders, and abnormal bite, crooked or missing teeth.
These habits can escalate into serious pain and problems of the temporomandibular joint, or the TMJ, which joins the lower jaw to the skull. TMj disorders can mimic migraine headaches, earaches, sinus infections and tooth abscesses.  It can cause dizziness, ringing in the ears and muscle pain that radiates down the neck and shoulders. «Read the rest of this article»
Austin Peay State University adjunct professor of history Greg Gillis had the opportunity to teach English to Chinese students over the summer. Gillis teaches world history at Fort Campbell (Ky.) High School and serves at the Austin Peay Center at Ft. Campbell Center as an adjunct professor of history.
During the month of July, Gillis spent three weeks in Jiu Jiang, China, teaching conversational English with approximately 30 10- to 12-year-old primary students and approximately 30 14- to 16-year-old secondary students. «Read the rest of this article»
In a special session Monday night, the City Council approved an amendment to the city's capital project budget, giving the okay to $32 million in new debt and $39 million in re-structured debt for development of Mayor Johnny Piper's proposed marina, water park and other Fairgrounds "development." The debt package would extend loans through 2027.
In fact, the "done deal" marina has spurred boats sales, or the illusion and suggestion of boat sales, including the collage of watercraft already on display in a Riverside Drive dealer's lot and another boat display/storage area strategically poised on the concrete slab that once housed the Fairground Pavilion. «Read the rest of this article»
Daniel Lee Stevens Jr., 66, a prominent football coach for North West High School, a Retired Sergeant Major and Deacon at Boiling Springs Baptist Church, passed away recently.
Daniel Stevens and his wife Carol are the Founders of NIA Association here in Clarksville. NIA is a premier non-profit that provides around-the clock holistic human services for the disabled, health-care employment opportunities and affordable housing for low to moderate income individuals and families.
Calling hours for Deacon Stevens will be Tuesday, December 2, at Foston Funeral Home, 816 Franklin Street, Clarksville, from 4:00 p.m. to 8:00 p.m. Members of his family will be present from 6:00 p.m. to 8:00 p.m. «Read the rest of this article»
The National Bureau of Economic Research announced today what Americans have known, or at least suspected, for the past year: the United States is in a recession. It's official.The recession, according to the NBES, began in 2007, again, no earth-shattering news to many Americans.
The statement came even as the stock market, which had a rebound last week, tanked on the news, dropping 400 points by noon Monday and closing the day down by 680. With a public still reeling from months of soaring gas prices and the fallout of higher food and other retail items (due in part to exploding transportation costs), the reality of recession with or without documentation from a national bureau. «Read the rest of this article»