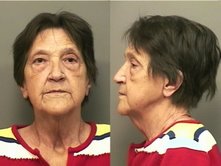 On December 3, 2008, a 76-year-old female was charged with Solicitation of Aggravated Arson.  The individual in custody is Dorothy Suggs (W/F, DOB 6/29/32, of Locust Street, Clarksville, and has a bond of $1,000.
On four separate occasions, Dorothy Suggs, approached an individual and offered them money to commit arson on a Duplex residence, which she owns, at 305 Locust Street, Clarksville.  Suggs advised the individual to place a candle next to a couch to start the fire.  The individual asked 'what if the occupants of residence were there'; Ms Suggs made a statement that she didn't care.  Dorothy Suggs was taken into custody and booked into the Montgomery County Jail.
The investigator is Detective Gary Hodges.
The City of Clarksville will break ground on an interpretive center planned for Fort Defiance Park on Tuesday, December 9 at 3 p.m.
Fort Defiance Park, located at 120 A Street in New Providence, is the site of a Civil War-era fort used by the and later occupied by the Union Army. Today the earthworks (mounds) of the original fort are all that remain. The new interpretive center will illustrate through images and artifacts the story of Fort Defiance and the significance of the fort's position as a controlling point on the Cumberland River.
The interpretive center will also feature exhibits depicting the history of the New Providence area starting with the Frontier Era (1780-1819), to the Steamboat Era (1819-1843), The Civil War Era (1861-1864), and through the Reconstruction Era (1865-1876).
Today, December 3, is International Day of Persons with Disabilities.
"Dignity and justice for all of us" is the theme of this year's International Day for Persons with Disabilities, as well as for the 60th anniversary of the Universal Declaration of Human Rights.
In the United States, we are fortunate to have the Americans with Disabilities Act (ADA), passed in 1990, and the recently passed Americans with Disabilities Amendments Act (ADAAA), which restores much of the original meaning and intent of the ADA that has been watered down over the years, and which will take effect on January 1, 2009.  Even so, there is still much work to be done to ensure equal rights for people with disabilities, and to overcome attitudes and stigmas that still exist today, both in the U.S. and in other countries around the world, especially those without such legislation as the ADA. «Read the rest of this article»
The spirit of the "holiday season," which is kicked off by Thanksgiving, is buoyed by hopeful, upbeat music and encouragement to express good will to all, but is often squelched by frenetic desires to do too much. That overwhelming energy zap can be circumvented in at least three inspirational ways by the women of Magdalene House, who will speak on Sunday, December 7 at 10:30 a.m. at the Unitarian Universalist Fellowship of Clarksville.
What can this program do for you?
1. You'll give yourself the gift of absorbing astonishing stories of hope and even self-redemption. Even though I contend personally that we're all already "redeemed" just as we are, I've noticed that a process of self-acceptance ("love" if you will) must be honored. Magdalene House offers women who have fallen into prostitution and drug abuse the opportunity to change those influences through group support. In a November 3 Nashville City paper article, Nate Rau quotes a Magdalene House participant, ". . . it's the love, the support. . . They're not judgmental." The success rate of approximately ¾ of graduates never returning to prostitution or drugs speaks for itself. Founder/Director and Episcopal priest Becca Stevens told Rau, "We ask people to give in gratitude for all they have been given." «Read the rest of this article»
In her periodic newsletter and update, Goddard College Professor Catherine Lowther circulates items of interest on environmental issues. With her permission, we pass these items to our readers.
Gland, Switzerland: The world is heading for an ecological credit crunch as human demands on the world's natural capital reach nearly a third more than earth can sustain.
That is the stark warning contained in the latest edition of WWF's Living Planet Report, the leading statement of the planet's health. In addition global natural wealth and diversity continues to decline, and more and more countries are slipping into a state of permanent or seasonal water stress.
"The world is currently struggling with the consequences of over-valuing its financial assets," said WWF International Director-General James Leape, "but a more fundamental crisis looms ahead — an ecological credit crunch caused by under-valuing the environmental assets that are the basis of all life and prosperity." «Read the rest of this article»
Fort Campbell's Annual Celebration of Holiday Lights will be held Thursday at 4:45 p.m. at McAuliffe Hall. The event will have music by the 101st Airborne Division Band, Santa Claus, caroling and holiday surprises for children age 10 and younger.
The more information contact post Morale, Welfare and Recreation Public Relations at (270) 798-7535.
I anticipate my daily time in meditation, deliberation and reflection as a spiritual aid in my goal of strengthening and realizing my spiritual resources. I find the devotional, The Upper Room, both valuable and enriching.
On the morning following Black Friday, I read a devotional that benefited and motivated me. I share these reflective comments in their entirety from The Upper Room (12.1.08)., as written by William David Willis of Australia. «Read the rest of this article»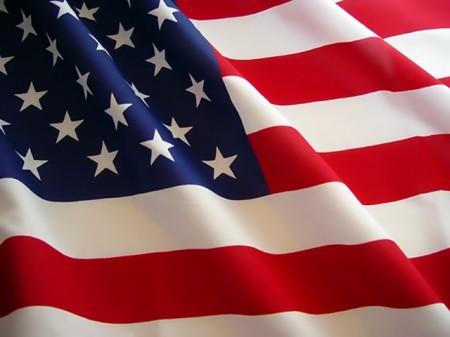 FORT CAMPBELL, KY: Approximately 140 Fort Campbell soldiers are scheduled to return from Iraq Thursday. Ceremony time and units are as follows: Thursday, Dec. 4, 1:55 p.m., 1st and 2nd Brigade Combat Teams, consisting of approximately 140 Soldiers.
The 1st, 2nd and 3rd BCTs have been on a 15-month deployment in support of Operation Iraqi Freedom. 101st CAB has been on a 12-month deployment to Afghanistan for Operation Enduring Freedom.