At 10 a.m., Friday, Dec. 12, students slated to earn degrees from the College of Arts and Letters, the College of Science and Mathematics and the School of Technology and Public Management will participate in commencement. At 3 p.m., the candidates for degrees from the College of Professional Programs and Social Sciences will have commencement exercises.
Students who have filed for graduate degrees will participate in the commencement ceremony for the college that houses the academic program. For instance, if a student is on schedule to receive a Master of Arts in communication arts, the student would participate in the 10 a.m. ceremony with the College of Arts and Letters because the APSU Department of Communication belongs to that college. «Read the rest of this article»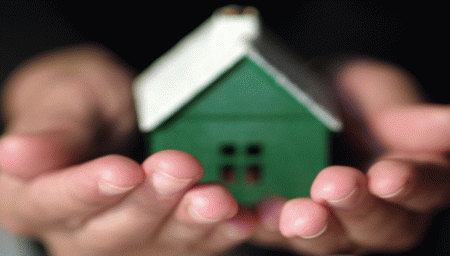 The Office of Housing and Community Development (OHCD) purchased property located at Union and Third Streets from the DDP.  In the summer of 2008, OHCD partnered with the University of Tennessee School of Architecture and Design to study the area and to prepare workforce housing designs for future development of the site.
On December 9, 2008 students from the University of Tennessee School of Architecture and Design will present their design-studio work from 12:00 Noon to 3:00 pm. in the large meeting room at the Clarksville-Montgomery County Library located at 350 Pageant Lane. «Read the rest of this article»
Take a moment, close your eyes and picture Santa Claus.
You have probably just pictured an older plump man with a bright, fire engine red, fur trimmed coat with matching hat, a broad black belt and gold buckle. He would be wearing shiny black boots, with a full mane of long white hair curled perfectly at the ends. You have just pictured Mr. Haddon Sundblom's 1931 depiction of St. Nicholas for the Coca Cola company! That famous print not only boosted Coca Cola sales that winter, it set the standard for what we know today as Santa Claus.
So if that is not Santa Claus, who is? «Read the rest of this article»
Mike Goldman's Blue Note Coffee, Bagel and Sandwich Company, which opens December 8 in the Sango area of Clarksville, will strike a new and different chord with a creative menu of gourmet sandwiches, bagels, great coffee, WiFi and live blues music.
Located at 3371 Highway 41A South (Madison Street in Sango), the Blue Note is in part Goldman's way to "get a good bagel" by making his own, baked on the premises and served up with assorted cream cheeses or butter. That's just the beginning. Expresso and assorted hot and iced coffee-based beverages include  Caramel Attack (a blend of caramel flavor drizzled over whipped creme, foaming milk and Expresso), Snapping Turtle (steamed milk, caramel, dark cocoa, whipped creme and chopped peanuts), Berry Patch (white cocoa, Expresso and raspberry flavor)…and of course, there's regular coffee and expresso "straight up." «Read the rest of this article»
Don't miss a special Christmas concert on Monday, December 8, 2008 at 7:30 p.m. in the MMC Concert Hall at Austin Peay State University.
The program features Paul Binkley on guitar playing music from his Christmas CD "Do You Hear What I Hear". Paul is a former Austin Peay music student, spent five years performing with the Grammy Award winning band Alabama, and is currently president of Grand Vista Music, a Nashville-based recording company. The concert will also showcase members of the APSU Music Department faculty.
Tickets are $5.00 General Admission (APSU students get in free with I.D.) and will be available Monday, December 1, 2008 in the Music Office (MMC 139). For information, contact Norma Jean Smith at 221-7818.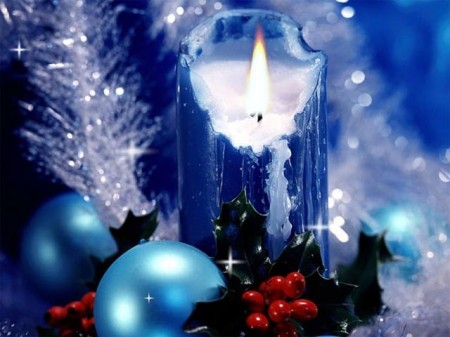 The City and County have collaborated again to host the 2nd Annual Downtown for the Holidays on December 6th.  Downtown for the Holidays is a family-friendly event featuring R3's Jingle Bell Jog and the 49th Annual Clarksville Christmas Parade hosted by the City of Clarksville and the Clarksville Jaycees.
More holiday entertainment and activities are scheduled begin at 4 p.m. on December 6th just before the lighted parade. Many businesses will have holiday open houses and invite you to shop and dine downtown.
For more information about these and other events hosted by the City of Clarksville, please call (931) 645-7444 or visit www.cityofclarksville.com, www.christmasonthecumberland.com and www.downtown-for-the-holidays.com.  

The Clarksville City Council will meet in regular session December 4 at 7:30 p.m. in Council Chambers, 108 Public Square. Topping the agenda will be a vote on the $32 million budget for the controversial proposed marina and the authorization for eminent domain land-taking for for that project. The agenda is as follows:
PUBLIC COMMENTS:  7:25 p.m. Geneva Bell «Read the rest of this article»