"Emma: A Play in Two Acts" will be presented Friday only, December 6, at 7 p.m., at the Clement Auditorium on the APSU campus. Admission is by donation at the door. This play is being produced as part of Brooke Hill's women's studies capstone project.
In this play, historian and playwright Howard Zinn dramatizes the life of Emma Goldman, the anarchist, feminist, and free-spirited thinker who was exiled from the United States because of her outspoken views, including her opposition to World War I.
With his wit and unique ability to illuminate history from below, Zinn reveals the life of this remarkable woman. As Zinn writes in his Introduction, Emma Goldman "seemed to be tireless as she traveled the country, lecturing to large audiences everywhere, on birth control ("A woman should decide for herself"), on the falsity of marriage as an institution ("Marriage has nothing to do with love"), on patriotism ("the last refuge of a scoundrel") on free love ("What is love if not free?") and also on the drama, including Shaw, Ibsen, and Strindberg. This book will be of immense interest to feminists, American historians, and people interested in the long history of resistance and protest in the United States.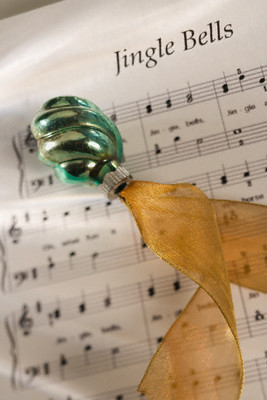 The Austin Peay State University Department of Music and the Center of Excellence for the Creative Arts will present the holiday-themed musical event "Do You Hear What I Hear." The event will feature performances by Paul Binkley and the APSU music faculty.
The concert will take place at 7:30 p.m., Monday, Dec. 8 in the Music/Mass Communication Building Concert Hall. The event is free for APSU students. Tickets are $5 for non-students.
Binkley is president of GrandVista Music. Highly respected as an acoustic guitar specialist, he has performed with a diverse group of artists including Lari White, The Fifth Dimension, Mandy Barnett and Lorrie Morgan. He also spent five years performing with the country group, Alabama. «Read the rest of this article»
Delta Sigma Theta Sorority, Inc., Clarksville Alumnae Chapter will sponsor its annual HIV/AIDS Educational Workshops and free onsite HIV screening at 10 a.m. on Saturday, December 6, 2008 at Greater Faith Temple, 618 N. 9th Street. This program is free and open to the public.
As part of its public service mission and in recognition of World AIDS Day (December 1st), emphasizing the combined programmatic areas of physical and mental health and international awareness and involvement, Delta Sigma Theta Sorority endeavors to increase awareness of HIV/AIDS in the Clarksville community. The program offered will provide educational workshops for adults and age appropriate information for youth attendees.
The adult workshop will offer a valuable panel discussion with highly skilled and experienced professionals to offer the clinical and spiritual aspects of HIV/AIDS, with well rounded information on the prevention, diagnosis and treatment of the virus, as well as survivors to share testimonials.
Onsite screening, results and professional counseling will be available at no cost to interested community members. For more information contact Kathleen Evans at 931-378-9422.
We The People spoke at the election box and together we made history and took back our country, setting in motion "Change We Can Believe In." But our work is not done yet and President Barack Obama needs us all to do our part in helping to reshape this country. By continuing to stay active in Clarksville For Obama you will help insure that the power remains in the hands of the people.
Clarksville for Obama will meet on Saturday, December 13, from 5-7 p.m. at  G's Pancake House Restaurant, 803 South Riverside Dr., in Clarksville.
While President Obama and the key members of his White House economic team help him tackle serious challenges and bring the change we need to Washington, we must tackle the problems that challenge our community and bring change to Clarksville. «Read the rest of this article»
Clarksville is blessed with a talented professional population base. Abiding by the state's own Open Appointments Act, TCA 10-7-601-611, which compels inclusion of minorities on all appointed decision-making and regulatory boards, commissions, committees and councils, should not pose a serious problem. A review of all such county and city government entities is presented for public review. Questions should be addressed to your local government representatives and heads. The law has been in effect for several years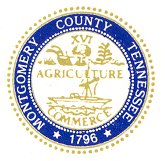 Montgomery County has numerous appointed decision-making and regulatory boards, committees,commissions and councils. Citizens are appointed to all of these entities. However the public is not well-informed of whom among it are making decisions as their representative. This does not meet with the intent nor approval of the state law. The city government is equally at fault in this regard. Appointments are not well publicized and the selection pool seems rather restricted. With the vast array of talents present in our community, it would seem that widening the selection pool should not be a difficult task. «Read the rest of this article»