Author Jessica Emerson  is the winner of the "Most Heroic" Kiwanis "Interview a Veteran" essay contest. We are pleased to present her essay.

Randy Allen Emerson was born on March 8, 1965 in Barre, Vermont, and entered the U.S. Army on March 7, 1984.  He spent his first two years stationed in Illesheim, Germany, and then was transferred to the 101st Airborne Division at Ft. Campbell, KY with the 3/327 Infantry unit.
One of his most prized accomplishments was becoming a "Ranger".  He was Department of the Army selected for recruiting duty where he served in Monroe, Michigan, for three years.  He then attended the Special Forces selection course at Ft. Bragg, NC, and then onto completing the qualification (Q) course where he became a Green Beret Engineer.  He was destined to be part of the Middle East conflicts as he had become fluent in modern Arabic, and also Persian Farcy languages.  Ft. Campbell is designated to the Middle East, so he was then transferred back to Kentucky. «Read the rest of this article»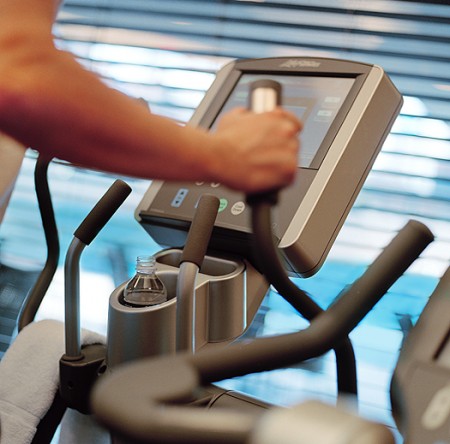 I still walk every morning with enthusiasm, for the anticipated events of the day. After a period of meditation, a cup of coffee, and the reading of the local paper, I drive to the Athletic Club where I get my physical challenges for the day.  I like the club for its equipment, personnel, swimming pool and diversions such as aquariums and televisions, but above all the companionship  of other dedicated men and women who exercise.
Yes, I get a spiritual lift at the club, in addition to honing and developing my muscles and maintaining stamina by physical exercise; it stimulates my mental and physical abilities. On the treadmill I can read a magazine such as  (a magazine devoted to religious news), or watch the Golden Girls or Cheers (two of my favorite comedy shows).  These benefits are foods for the soul. «Read the rest of this article»