While hailing reform of some of the practices of the credit card companies, and consumer protections incorporated in these reforms, the ABA president hints that these new safeguards may result in some credit restrictions and/or denial, especially to low-end consumers.

In a press release just made available in Washington, D.C., American Bankers Association President/CFO Edward L. Yingling praised "The strong new regulations announced today by the Federal Reserve, the Office of Thrift Supervision and the National Credit Union Administration are unprecedented in their scope and signal the beginning of a new market structure for credit cards."
The public statement reads:
"In seeking to address concerns expressed by policymakers and consumers, the Fed has severely restricted or prohibited card issuers from engaging in certain practices such as 'universal default,' 'double-cycle billing,' and raising interest rates on existing balances. The basic principles contained in many legislative proposals are reflected in these regulations. «Read the rest of this article»
The Montgomery County Democratic Party honored two members for outstanding service to the party during their annual holiday gathering December 16 at the Smith-Trahern mansion.
John Ferguson was presented with the Nathanial Carter Award for his work during the 2008 election campaign. Ferguson, who was intricately involved in the operation of headquarters and the organizing of numerous political events, said he was honored to be receiving the award and said "others were more deserving, and that many individuals who were not present at the gathering had contributed as much as he had." «Read the rest of this article»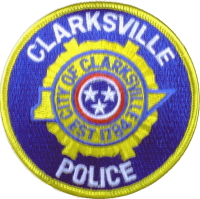 Citizen Police Academy Alumni Association is hosting a fund-raiser called "Breakfast with Santa", December 20, at Applebee's, 3066 Wilma Rudolph Blvd, Clarksville,  from 7:30 a.m. to 9:30 a.m.
Tickets are $5.00 for "all you can eat" pancakes, sausage, and drinks.  By the way, "Santa will be there."
Tickets will available at the door until sold out.
Not every student is destined for college or even traditional college-track studies.
As I listened to the announcement of the Hemlock Semiconductor plant about to settle in northeast Clarksville, and of the need for not only scientists and technologist but pipe fitters, electricians and other skilled trades, I couldn't help but think once again of a glaring gap in high school education in Clarksville: vocational education.
Once upon a time "voke" ed meant studies in hairdressing, cosmetology, food service, and basic automotive.
I spent most of my life in New England, where trade schools exists in virtually every city. Not a "token" technology center or a single woodshop class, but an entire dedicated  school with a curriculum that includes at least six major trades and a courseload of "applied" studies in math, English and other subjects that are directly linked to both the physical training and base knowledgeable applicable to  real world jobs upon graduation. Students are bused to voke schools, not left to figure out how to get to an out-of-district school every day. «Read the rest of this article»