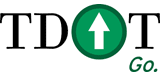 The Tennessee Department of Transportation will suspend all construction work requiring lane closures on Tennessee interstates and state highways beginning at 8:00 p.m. on Tuesday, December 23 in anticipation of increased Christmas and New Year's holiday travel.
TDOT Commissioner Gerald Nicely has informed all of the department's crews and contractors to stop all road construction work requiring lane closures beginning at 8:00 p.m. on Tuesday, December 23 through 6:00 a.m. on January 5.
"Many Tennesseans traditionally take advantage of the opportunity to travel to visit family and friends during this holiday period," said Nicely.  "We want to ensure that motorists traveling in Tennessee arrive at their destinations safely and with as little disruption as possible."
Except for a few long-term closures which must remain in place for safety, all construction related closures will be suspended.  Workers will also be on site in some construction zones.  Drivers should obey all posted speed limits, particularly in construction areas.  Slower speeds are necessary in work zones due to the temporary layout of the roadway and will be enforced.  Drivers convicted of speeding through work zones where workers are present face a fine of $250 to $500, plus court fees and possible increased insurance premiums.
"Our goal is for everyone to have a safe holiday, and drivers are encouraged to obey speed limit and seat belt laws," said Governor's Highway Safety Office Director Kendell Poole.  "We also want to remind everyone to avoid getting behind the wheel if you've had too much to drink."
Because of a weakening economy, AAA predicts holiday travel will be down slightly this year.  63.9 million Americans are expected to travel at least 50 miles from home during this Christmas holiday period – a decrease of 2.1 percent from 2007.  Most of the drop is because of decreased air travel.  However, due to falling gas prices, the number of people who say they'll drive actually increased by 0.2% over last year.
The Southeast accounts for 28% of the nation's travel with 18 million travelers.  AAA estimates that 1.4 million Tennesseans will travel during the Christmas holiday period.  Of these numbers, it is predicted that over a million will travel by car and 197,000 will travel by plane.
For up-to-date travel information, Tennessee motorists are reminded to call 511 from any land line or cellular phone or visit www.TN511.com (http://www.tn511.com/ ).