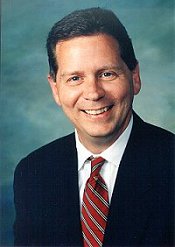 Representative named to fill post vacated after November elections
Nashville, TN—On Thursday, the office of Tennessee Speaker of the House Jimmy Naifeh (D-Covington) announced the appointment of State Representative Joe Pitts (D-Clarksville) to the Joint Committee on Workers Compensation.
"I am honored that Speaker Naifeh has given me this opportunity to serve on the Workers Compensation Committee," Pitts said. "Serving on this committee will give me the chance to serve all the workers of Tennessee."
The Workers' Compensation Committee is a special joint committee of the general assembly created under TCA 50-6-130. The committee is composed of eight members of the senate appointed by the Speaker of the Senate and eight members of the House of Representatives appointed by the Speaker of the House of Representatives.
The committee monitors the implementation of the Workers' Compensation Reform Act of 1992 and subsequent reforms, and studies other programs, initiatives or topics related to the workers' compensation system. The committee also promptly reviews and comments on any bill referred to the committee on a variety of topics including accidents and workplace safety, adequacy of benefits, stability and adequacy of relevant insurance markets, and other matters the committee deems relevant.
"Representative Pitts has repeatedly shown his commitment to working for the people of Tennessee and when a vacancy on this committee appeared, Joe was my first choice," Speaker Naifeh said.
Pitts previously served as a member of the House State and Local Government Committee, State Government Subcommittee and the Utilities, Banking and Small Business Subcommittee.
For more information, please contact Representative Pitts office at (615) 741-2043 or e-mail at .