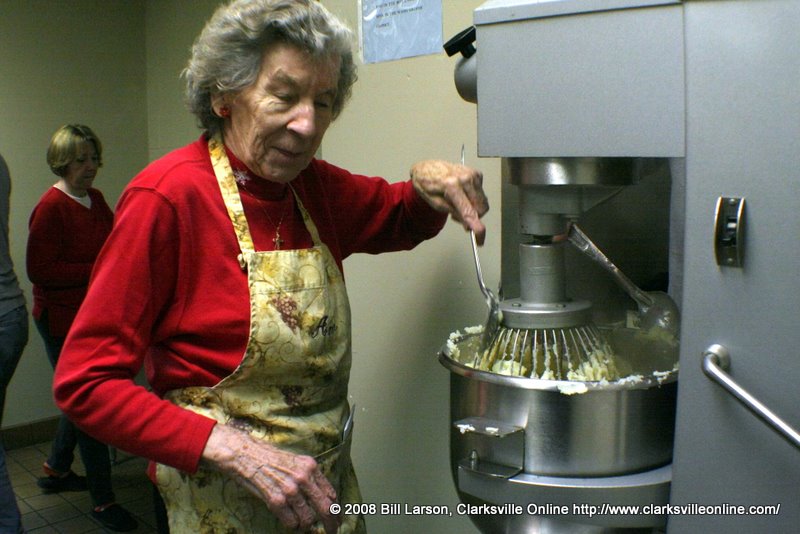 Under the direction of Anne Doherty, volunteers at the Loaves and Fishes Soup Kitchen served up a Christmas dinner with all the trimmings to dozens of people Christmas Day.
Santa was on hand to visit and chat with the organization's guests, and no one left hungry.
The Loaves and Fishes, which usually runs  its meals with a six-member volunteer crew, had nearly a dozen volunteers who chose to share their holiday in service to others in the Clarksville community. «Read the rest of this article»
Two amazing versions of Carol of the Bells from two Christmas music Behemoths. Trans-Siberian Orchestra and Mannheim Steamroller. Not much in the way of visuals, but I hope you enjoy the music. Which is your favorite. You decide. (Trans-Siberian Orchestra's song is actually called Christmas Eve/Sarajevo, but is essentially Carol of the Bells)
https://www.youtube.com/watch?v=neZ_JPU2Wl8 «Read the rest of this article»
The Montgomery County Sheriff's Department held their annual Christmas reception Tuesday at the Sheriff's office downtown. Sheriff Norman Lewis welcomed county Mayor Carolyn Bowers and other guests, including three former sheriffs, now retired.
"It's not often we have them all together," Lewis said. Several hundred people visited during the three hour reception, with many officers and employees bringing their children along.During the reception, a slide show that included images of the recent Sheriff's department-sponsored Toy Drive was presented on a large screen TV. «Read the rest of this article»
Once upon a time before in those earlier days of television, families would gather in the living room for "variety shows," those one hour visits with singers such as Andy Williams. Williams unfailingly delivered a very traditional Christmas "special" with favorite carols and hymns sung without any hi-tech razzle dazzle — just a rendering of songs families across the knew loved, and loved to sing along.
Clarksville Online found this 1985  Emmy Award winning Christmas special, a seasonal favorite, Andy Williams Christmas Concert (in three parts) and present it for your enjoyment. Merry Christmas. «Read the rest of this article»
When you talk of classic  Christmas films, the list has to include Frank Capra's  "It's A Wonderful Life," with Jimmy Stewart as George Bailey, a discouraged banker who is about to learn just how important he is to his family and friends.
George Bailey has spent his entire life giving of himself to the people of Bedford Falls. Bailey  is the one man preventing a rich tightwad  from taking over the entire town. But on Christmas Eve, George's Uncle Billy loses the George's business's $8,000 while intending to deposit it in the bank.  When the bank shortage is discovered,  George realizes that he will be held responsible and sent to jail and the company will collapse. Thinking of his wife, their young children, and others he loves will be better off with him dead, he contemplates suicide. «Read the rest of this article»
Downtown Clarksville's Christmas Tree is down again, likely victimized by the strong winds that accompanied Wednesday's Christmas Eve day storms.
The tree was sheared off several days ago in a prior windstorm which "snapped" its center pole in half, leaving the elegant tree resembling a Christmas shrub.
Repaired, it was set back in place just in time for Christmas when another round of storms, which included torrential rains and heavy wind, delivered a second knock out punch.
On Christmas Eve, the tree, which is elaborately decorated and a shining Christmas star of the downtown holiday season, appeared bent in half, it star pointed into the ground.
Wednesday's storm also triggered small random power outages across the city and created heavy ponding and minor flooding.
From our police department (courtesy of Ward 10 Councilman Bill Summers e-mail reports):

For any of us who have been doing this job longer than a minute, we commit acts of kindness which never make the media or known about by our fellow officers. But, this is an act of caring and kindness which I thought should not go unrecognized, if no where else other than within our Police circle. The victim did not really want any sort of media coverage.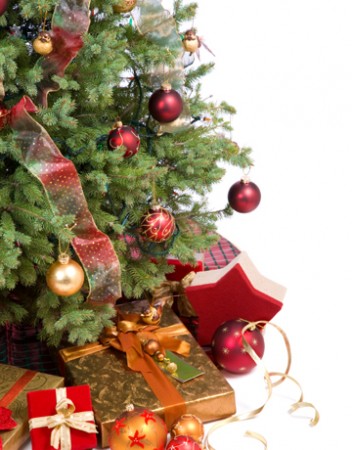 There was an aggravated burglary which occurred on Woodmont Boulevard on December 23, somewhere between 5:30 and 9:30 p.m.  A 27-year-old single parent of two children, ages five and six, came home and found her residence had been broken into. Whoever broke into the home took some of the presents which were meant to be opened by her children on Christmas morning. She could not be sure of the amount of items which were taken since she had just received two bags of toys from the Angel Tree program and did not know what was in the bags. «Read the rest of this article»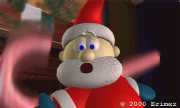 While browsing for a selection of Christmas Day items — music, film, animation — I stumbled upon this award-winning animated short film, "Ornaments," a 3-D computer animated short story about a mischievous Christmas tree decoration with a hunger for some milk and cookies. At a mere six minutes, it's quick to watch and full of animated slapstick humor. «Read the rest of this article»
Happy Holidays!
For many of us, The Nutcracker Ballet is a family holiday tradition.
The Nutcracker Ballet is based on the story "The Nutcracker and the King of Mice" written by E.T.A. Hoffman. Although what is seen on the stage today is different in detail from the original story, the basic plot remains the same: the story of a young German girl who dreams of a Nutcracker Prince and a fierce battle against a Mouse King with seven heads.
This charming ballet begins with the arrival of guests at the Stahlbaum house, home of young Clara. The guests  include the mysterious, magical Drosselmeyer, who presents young Clara with the famous "nutcracker." later that night, Clara creeps downstairs and falls asleep with  gift wrapped in her arms. «Read the rest of this article»