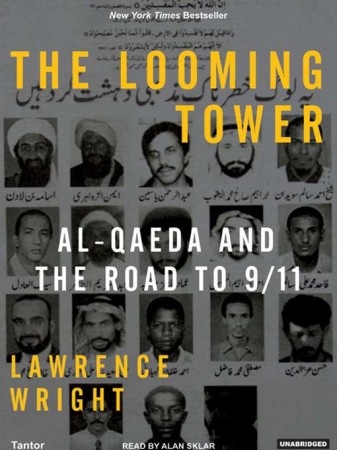 This year I read a lot of books, or least a lot of books for me.  A couple  stand out in my mind, and so I thought I would share them with you.
"The Looming Tower: Al-Qaeda and the Road to 9/11" (2006), by Lawrence Wright
This book is tireless in its details; but do not let that discourage you from giving it a read.  The book  is rather short at 373 pages; however, it is heavily noted and very user friendly. It contains a 10 page glossary of principal characters with brief descriptions of their importance; which is a invaluable resource in helping the reader keep track of the multitude of players with similar names.
Like most other histories of Muslim fundamentalism (such as the BBC video series "Power of Nightmares"), Wright starts with the story of Sayyid Qutb.  Qutb was an Egyptian writer and Muslim that traveled through America in the late 1940's.  His experiences and perceptions, started the generational snowball that  led to 9/11. «Read the rest of this article»
In the current economy, many charities are facing bleak prospects for the coming year. End-of-year donations serve a dual function: boosting the bottom lines of non-profits dedicated to assisting people or meeting specific community needs, and giving donors the opportunity to make tax-deductible contributions that can be applied to their 2008 taxes. Over the next week, we will profile a number of community agencies and organizations who can benefit from your generosity.

CAMTAN is the local organization assisting individuals affected by the HIV pandemic within our own demographic. an IRS certified local 501 (C) 3 non-profit in need of community support.
As 2008 comes to a close, consider making a tax-deductible donation to this Clarksville-based non-profit. Started by a small collective of local ministerial leaders and lay people, the Clarksville Area Ministers Technical Assistance Network (CAMTAN) seeks to provide assistance, support and education to persons affected by the HIV/AIDS pandemic and the greater community. «Read the rest of this article»