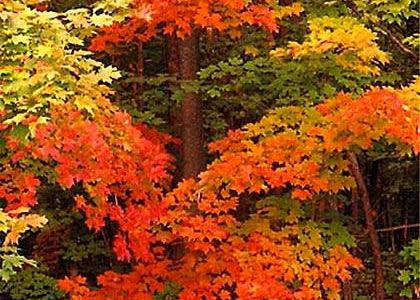 There's no place like home. This sentence stirs my memory as did a story about Jesus during morning meditations.
Our biblical tradition includes many stories, a few credited to Jesus ny his early disciples. In Luke 24:13 a story unfolds about two disciples and an encounter with an unknown person. The heart of this story for me is verse 13: "On that same daytwo (of the disciples) were going to a village called Emmaus, about seven miles from Jerusalem."
Why wree the two disciples unknown by name, bound for Emmaus? Though we walk for pleasure and health, they walked because it was their only reliable means of transportation. Their was no evidence they owned or could rent or borrow a donkey to ride.
This extended walk reminds me of my uncle who, then in his 20s, walked ten miles or more to return to their country home on Friday after work, and then back to place of employment on Sunday night. While serving as as a corporal in the Army, when the commander needed a "runner" they were selected with the order "Curtis, take this message to the First Sergeant in the rear of the column." Army hikes were a mild challenge for them; they were making athletes of the company. They were the champions for demonstrating endurance on the 20 mile hikes.
Those hearty disciples in excellent health from a daily regimen of walking were likely going home. For them, and for us, there isn't any place like home.
The thought of going home is motivator. Our neighbor on duty in Iraq will return home for a mid-tour leave. the thought of returning home does miracles for a person;  the final five days before rotating back to Fort Campbell precipitates an emotional light.
Though retired from the US Army, and the church pastorate, and calling Clarksville home, I will visit my first home near Fort Leonard Wood in Missouri.
My home town of St. James is a town of 1200 people with 12,000 budding maple trees.  It's second name is Forest City of the Ozarks. For six years I lived there and attended the first grade, climbed trees, bonded with my grandparents, played with my first cousins went barefoot all summer, received gifts from grandpa, and regularly bought cherry pies with money from ggrandma.
I'll never live there again, but St. James is still my home. I anticipate an emotional and psychological renewal as I return, even though I only knew a few people.
Home Sweet Home.
I expect, too, a rush of appreciation as I visit the cemetery to pay my respects to the friends and family who contributed to my welfare as a child.
Home Sweet Home motivated me; positive thoughts surfaced as I walked the streets, dined in the only restaurant, and admired the trees.]
Like the disciples, I'm headed home. These two companions "were going to a village called Emmaus" — home. I hope to encounter part of my history in fresh and new ways as I return home.