On January 7, 2009 Caroll Ann Tucker (W/F), 39, listed as homeless in Clarksville,  was charged with Aggravated Robbery with a bond of $10,000.
According to police reports, on January 5,  a 34-year-old male was approached by an unknown female, in the intersection of Walnut and Power Street, Clarksville.  The female asked if he had a phone. The victim said when he reached for his phone, the unknown female pulled out a knife.  She then opened his car door while holding a knife on him and went through his pockets taking $160.00 in cash and his phone.   The victim was unhurt and reported the robbery to Police.  «Read the rest of this article»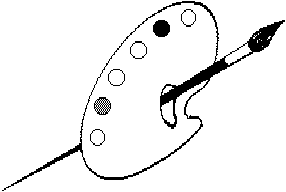 The first ArtWalk of 2009 steps off Thursday, January 8,  at 5 p.m. in historic downtown Clarksville.
A reception for the exhibit, "Les Fauves Clarksville" will be at the Downtown Artist's Co-op Gallery at 96 Franklin Street between 5 and 8 p.m.  Featured artists are:  Terri Jordan, Tammy Dohner, Malcolm Glass, Mitzi Cross, Peggy Bonnington, Gail Meyer, Heidi Hopkins, Connie Livingston-Dunn, Winnie Bagley, Lynn Stanley, Kathleen Chute, Martha Yanchyshyn, Eunice Kern, Betty Liles, and Nada Fuqua.   
Visions Metaphysical Boutique will host three artists this month.  Deborah Chandler who specializes in landscapes in oil; Afton Chandler who works in acrylics for her modern, expressive works; and Amanda Harrison, who also works in acrylics. Patrons will also find the works of Judy Lewis on display at Rogate's Boutique. 
Many businesses will remain open late in support of Art Walk.

The Clarksville City Council will meet in special session Thursday, January 8, at City Council Chambers, 108 Public Square, at 7:30 p.m. to hear the following agenda, which includes a review of the pending marina  lease agreement with developer Greg Batts. The marina vote was postponed from the December 23rd session.
The agenda, including public comments, is as follows: «Read the rest of this article»
"What are we gonna do with our kids this summer?"  If I  have heard that question once, I have heard it a thousand times.  While there are several great church camps, sports camps, and other community programs here in Clarksville, a new recreational children's camp at Austin Peay, is available for the Clarksville community.
Junior Govs Summer Camp for kids 5-12, put on by Austin Peay University Recreation, which will be in its 3rd year this summer, is specifically geared towards APSU faculty, staff, and students, but is open to everyone including Fort Campbell families who are looking for something different for their children this summer. «Read the rest of this article»
In the first voting session of the new city council of 2009, there are issues of public financial disclosure and procedural progress that raise questions of concern. The first executive session of the new council revealed instances of disturbing lack of information sharing at play within the members. Public confidence is eroded when all elected voices are not given equal, full access to needed information upon which informed decision-making is to be based.
The first executive session of the city council for 2009 focused on zoning change requests to be heard at the Thursday voting session. Several items were withdrawn from the agenda and will not be considered at that time.
An ordinance affecting modification of the city's travel easement regulation was presented. A PowerPoint presentation demonstrated how the modification would affect commercial property development. Discussion included consideration of ADA compliance requirements. The proposal was deferred to allow the Planning Commission to make further revisions. «Read the rest of this article»
This is the final article in a three part series discussing the upcoming election of the State of Tennessee Constitutional Officers.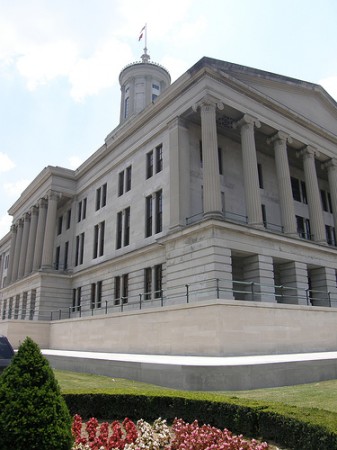 This year the Republican gained control of the Tennessee House and Senate; the first time in 140 years. Therefore, they have the numbers to replace the current Constitutional Officers (all appointed by Democrats). In Part 1 on this series, I discussed the Constitutional Officer of the Comptroller. Part 2 discussed the position of Treasurer.  This article will discuss the duties and candidates of Secretary of State.
Per the Secretary of State website, the Secretary of State is charged with  keeping a register of official acts and proceedings of the governor and, when required, the legislature.  Like  the other two Constitutional officers, the Secretary of State sits on numerous state boards and committees.  The most visible duty of the Secretary of State has to do with the fact that the State Election Commission, the Tennessee Ethics Commission and the Tennessee Registry of Election Finance are attached to the Department of State for administrative matters relating to receipts, disbursements, expense accounts, budgets, audits and other related items.  The Secretary of State appoints each county's election officials. «Read the rest of this article»
High School students compete to direct next teen safe driving ad in Project Orange Video Contest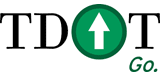 NASHVILLE – The road to stardom now has a shortcut for Tennessee high school students.  The Tennessee Department of Transportation is looking for the director of their next ad on teen safe driving in work zones and they want a Tennessee high school student to create it.  The first ever Between the Barrels Project Orange Video contest begins Monday, January 5, 2009 and is open to all Tennessee High School Students.  Teens who write, shoot, and edit a 25 second public service announcement on teen safe driving in work zones and submit it to TDOT by March 1, 2009 could see their ad played on television stations across the state, receive a free set of Bridgestone tires and receive a $500 prize. «Read the rest of this article»