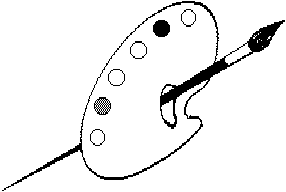 The first ArtWalk of 2009 steps off Thursday, January 8,  at 5 p.m. in historic downtown Clarksville.
A reception for the exhibit, "Les Fauves Clarksville" will be at the Downtown Artist's Co-op Gallery at 96 Franklin Street between 5 and 8 p.m.  Featured artists are:  Terri Jordan, Tammy Dohner, Malcolm Glass, Mitzi Cross, Peggy Bonnington, Gail Meyer, Heidi Hopkins, Connie Livingston-Dunn, Winnie Bagley, Lynn Stanley, Kathleen Chute, Martha Yanchyshyn, Eunice Kern, Betty Liles, and Nada Fuqua.   
Visions Metaphysical Boutique will host three artists this month.  Deborah Chandler who specializes in landscapes in oil; Afton Chandler who works in acrylics for her modern, expressive works; and Amanda Harrison, who also works in acrylics. Patrons will also find the works of Judy Lewis on display at Rogate's Boutique. 
Many businesses will remain open late in support of Art Walk.