High School students compete to direct next teen safe driving ad in Project Orange Video Contest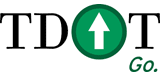 NASHVILLE – The road to stardom now has a shortcut for Tennessee high school students.  The Tennessee Department of Transportation is looking for the director of their next ad on teen safe driving in work zones and they want a Tennessee high school student to create it.  The first ever Between the Barrels Project Orange Video contest begins Monday, January 5, 2009 and is open to all Tennessee High School Students.  Teens who write, shoot, and edit a 25 second public service announcement on teen safe driving in work zones and submit it to TDOT by March 1, 2009 could see their ad played on television stations across the state, receive a free set of Bridgestone tires and receive a $500 prize.
"Work zones can be particularly dangerous, even deadly, places for teens," said Christin Hayes, Between the Barrels Statewide Coordinator.  "The Project Orange Video Contest not only gives Tennessee students the opportunity to see their work showcased statewide, it also provides them the chance to possibly save the life of a fellow Tennessee student."
Students will also help choose the winning ad.  Beginning March 1 through 10, students can watch and vote for their favorite spot online at www.betweenthebarrels.com.  Online voting will count for 20% of the overall score.
Video entries should be judged on the basis of concept/idea (20%); effectiveness of the message (40%); and creativity (20%).  Five regional winners will be selected from competitions in the Tri-Cities, Knoxville, Chattanooga, Nashville and Memphis television viewing areas.  Those winners will be announced the week of March 16.  Regional winners will see their video aired on local television partners and will go on to compete for the statewide prize. The statewide winning video will air by TV stations across Tennessee beginning April 6 and the winning team will receive a $500 gift certificate to Best Buy from the Tennessee Road Builders Association, a set of Bridgestone tires and a spot in the 2009 Driver's Edge Teen Safe Driving Program (www.driversedge.com).
"Bridgestone  Americas is happy to partner with TDOT on the Project Orange Video Contest," said Dan MacDonald, Executive Director of Communications for Bridgestone Americas.  "Bridgestone Americas has a long standing commitment to teaching teens about safe driving practices. It's amazing how creative and effective teens can be when creating videos to communicate safety messages to their peers. We applaud TDOT for this effort and hope the students will also enter their Project Orange Videos in  our national Safety Scholars video contest."
The annual Bridgestone Safety Scholars nationwide teen safe driving PSA contest will kick-off again in the Spring of 2009.  The three national grand prize winners each receive a $5,000 college scholarship.  For more  information please visit www.safetyscholars.com.
"Keeping our work zones safe is not only important for our contractors but for all of us who travel Tennessee's roadways," said Rab Summers, President of the Tennessee Road Builders Association.  "There is no doubt that  Between the Barrels program is making a difference and making our work zones safer in Tennessee. We are pleased to help support this life saving program for Tennessee high school students."
The Between the Barrels Project Orange Video Contest is sponsored by TDOT, Bridgestone Americas, The Tennessee Road Builders Association, and WCYB, WBIR, WTVC, WTVF and WREG television stations.
Teens may also visit the Between the Barrels Project Orange Facebook and MySpace pages and become a fan or add us as a friend (Facebook: http://www.facebook.com/home.php#/pages/Nashville-TN/Between-the-Barrels/111080125513?ref=mf; MySpace: http://www.myspace.com/betweenthebarrels).