If you think it's cold outside today, this is just the tip of the polar air mass headed south toward Tennessee.
Exceptionally cold air from the Arctic Circle is sweeping south, bringing with it "shockingly cold" temperatures, according to the National Weather Service hazardous weather warning issued today.
The NWS predicts that by Thursday, the daytime high temperature will remain in the twenties, with northwest winds  of 10-20 mph: that translates to a wind chill temperature a high temperature hovering around zero. By Thursday night, the low will range from -0- to -5- degrees with a wind chill coming in at minus 10 degrees.  «Read the rest of this article»
The "Where Imagination Flows" Community Built Playground at the Clarksville Fairgrounds will be closed to the public for repairs until Thursday morning, January 15th, weather permitting.
For more information on this closing, please contact the Clarksville Parks and Recreation Department at 931-645-7476.

The Austin Peay State University Student Government Association (SGA) and the National Pan-Hellenic Council (NPHC) will host a Inauguration Watch Party on Tuesday, January 20, from 10:00 a.m. to 2:30 p.m. in the Morgan University Center ballroom.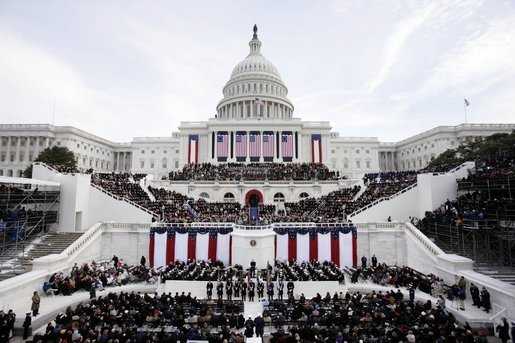 Join us in the  University Center Ballroom for snacks and drinks to watch this monumental moment in history as Barack Obama is sworn in and becomes the 44th President of the United States. The Inaugural Parade begins  at 11:00 p.m. and the Inauguration will begin at 1:00 p.m.
Sponsors of this event are SGA & NPHC (Sigma Gamma Rho, Delta Sigma Theta, Alpha Kappa Alpha, Kappa Alpha Psi, Phi Beta Sigma). APSU is located at 601 College Street Clarksville, TN.
This event is free and open to the public.