C-MCSS School Board vacancy garners only one application. School Board makes its selection. The newest school board member is an experienced hand.

The Clarksville-Montgomery County School Board met Tuesday night to review all applicants for the vacated District 5 seat, though there  was only one application to consider. The board voted to approve Jimmie M. Garland Sr. as the selected applicant to complete the remaining unfilled term of Tim Chandler for District 5. «Read the rest of this article»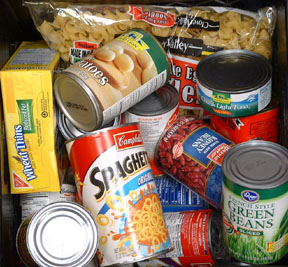 Loaves and Fishes serves between 150-200 meals to the hungry six days a week and distributes food to area agencies through volunteer efforts. So their need of continued support and donations is greatly needed.
President-elect Obama started his career by serving Chicago communities struggling with tough economic times. He saw what could be achieved when ordinary people organized and worked together and that idea was at the core of this campaign. «Read the rest of this article»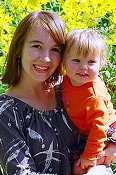 This morning Elle-Girl and I attended an event held in an upstairs practice room at the incredibly renovated new Mary's Music Store downtown. The event was a preview Kindermusik class taught by Tiffany Hilliker. Kindermusik is a free form way of teaching children music by positive parent interaction and helping form a well rounded child. The class starts out with a happy hello song where you bounce your young child in your lap while singing "Hello" to the other children. The class then continues to teach predictable routine practices and interactive song and dance opportunities. The children get to experience different musical instruments and play with bright colorful streamers. The classes are completely child centered, however I must admit, the parent has a really good time as well. «Read the rest of this article»
Accidents more than doubled at the Houston, Texas intersections where red light cameras are installed, according to a study released Monday by Rice University and the Texas Transportation Institute (TTI). This result posed a dilemma for TTI and the city of Houston which had requested the study.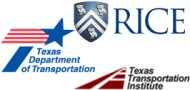 Houston Mayor Bill White was furious when he saw the report's draft text in August. He banned the document from publication and ordered a re-writing of the text that would reflect a more positive result. To accomplish this task, White was able to turn to the study's primary author, Rice University Urban Politics Professor Robert Stein. Stein's wife, Marty, is employed by the city of Houston as a top aide to the mayor. Stein's newly revised report now concludes that "red light cameras are mitigating a general, more severe increase in collisions."
That left the Texas Transportation Institute with its own difficulty. Last month TTI coauthored another study with the Texas Department of Transportation (TxDOT) intended to support photo enforcement on a statewide basis. This report drew its conclusions from an examination of 56 intersections, 31 of which were found in Houston. The TxDOT-TTI study received wide publicity for the reported claim that red light cameras reduced accidents at camera intersections by 30 percent (

view study in 1mb PDF format).
"The TxDOT-TTI results are impossible to square with Houston's results," Houston attorney Randall L. Kallinen told TheNewspaper. «Read the rest of this article»
Despite the near-balmy mid-40s temperatures today, the cold is coming. Bitter cold.
This frost/freeze  map posted on Intellicast, a weather forecasting service, indicated bright blue in every single state on the continental U.S.  Only Southern California, the very edges of the Gulf states, and the southern tip of Florida will be unaffected by sub-freezing tempertures over the next few days. «Read the rest of this article»