Change has indeed come to America.
Even as the inauguration of President Barack Obama got underway in Washington D.C. today, the new White House website, www.whitehouse.gov, was up and running.
It's an impressive site, building on and expanding the technology and communication systems that tech-savvy Obama used in his presidential campaign. It went live at noon, January 20.
On first click, the headline reads "Change has come to America." On three subsequent pages, we read: "Revitalizing the Economy," "Welcome to the new whitehouse.gov," and "A New Era of Public Service."
Dynamic is the best way to describe www.whitehouse.gov, which will, in coming weeks, feature a weekly video address (every Saturday) by President Obama. The site includes "briefing room" of slide shows, a White House blog, proclamations, executive orders, and general news (appointments, nominations). Users will also be able to subscribe to e-mail updates. Visitors can e-mail President Obama and his staff with a character limit set at 500. «Read the rest of this article»
The complete text of President Barack Obama's Inaugural Address and the complete text of the "We Are One" speech delivered Sunday, January 18, at the Lincoln Memorial, are presented at the end of this article.
At noon today, Senator Barack Obama became President Barack Obama, a few minutes before he actually took the oath of office. The transfer of power is dictated by law, and law says at 12 noon on January 20th.
In the ballroom at Austin Peay State University, students, teachers and guests watched as the hand of the clock ticked 12, triggering cheers, cries of "yes" and  emotional tears of joy and hope, watching the event unfold on a projection screen. Minutes later, with his hand on the famed Lincoln Bible, Obama stood tall at the podium, swearing to "preserve, protect and defend the Constitution of the United States." His wife Michelle, and daughters Malia and Sasha, stood by his side. The APSU ballroom again filled with applause, cheers and tears.
It was a scene repeated across the country in the obvious places like Times Square in New York, Atlanta, Pasadena, and downtown Chicago, but also in places like Harlem, where large screens on street corners gave everyone a chance to view. In churches, public halls, classrooms and other venues, all eyes were on Washington, where more than two million people braved 20 degree temperatures and near single-digit wind chills to stand, wait and watch this piece of history unfold. «Read the rest of this article»
Burglary suspect Donald Michael Richardson(B/M), 56, of  1222 Cedar Street, Clarksville,  was "caught in the act" and charged with burglary; his bond is $10,000.
According to Clarksvile Police, at 2:24 a.m. today, officers Lockerman, Wilson, Bailey, Danault, and Scruggs responded to 8th Street Medical Center  in reference to an alarm activation.  «Read the rest of this article»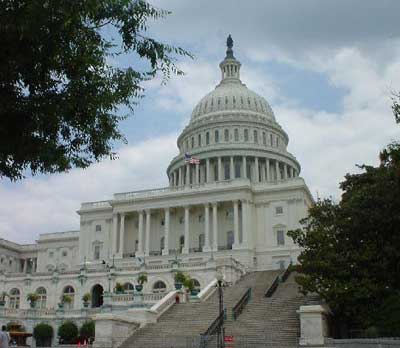 I awoke this morning from a dream, knowing that in a matter of hours I would be witness to a dream.
As President-elect Barack Obama takes the oath of office for the United States presidency, I find myself holding my breath, hardly able to believe that this reality. I find myself filled with pride.
I have no great expectations that he will be able to effect change, to immediately solve our country's woes: I am a realist and the problems we face as a nation will take not months but years, possibly terms, to resolve and set right. I am ready for that.
I took time, though, to reflect on my personal history, remembering how the marches in Alabama and in Washington D.C. played out on that black and screen with the rounded edges, back in the 60s in the parlor of my blue-collar working class home.  I'd watched the dream of the Kennedy election and the horror of his assassination, I followed the civil rights movement, listened to the "I have a Dream" speech, and was caught up — I believe righteously so — in the passion and fervor of those times. I was part of the peace movement then, staunchly  anti-war and pro-human and civil rights. Nothing's changed. «Read the rest of this article»
Local volunteers for the January 17 "National Day of Service" turned out at Loaves and Fishes Soup Kitchen to prepare and serve the day's meal — chili con carne — and accept monetary and food donations for this program, which serves approximately 200 meals a day, six days a week, to Clarksville's families in need.
Clarksville for Obama coordinated the event, which was designed as part of the President-elect Barack Obama's commitment to community service. Event coordinator Terry McMoore hosted the event, citing a need for communities to "get back to the basics to make life better for everyone."
Loaves and Fishes Manager Mike O'Connell was grateful for the outpouring of community support, and accepted a number of monetary donations from the NAACP and the Montgomery County Sheriff's Office, along with the stream of food donations. «Read the rest of this article»