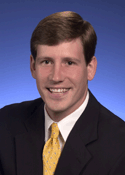 MEMPHIS – (R-Germantown) filed an Ethics Complaint today against Speaker of the House Kent Williams for Williams's acts of sexual harassment and for making a false statement to the public regarding the allegations.  Rep. Kelsey filed the Complaint directly with Speaker Williams this afternoon via e-mail.
It was revealed yesterday that on March 27, 2007, Williams solicited a sexual act from Rep. Susan Lynn in the legislative parking garage, telling her, "I will give a week's pay just to see you naked."
A memo written by Rep. Susan Lynn chronicles that Williams admitted the charge of sexual harassment, apologized to Rep. Lynn, and was reprimanded by Leader Mumpower. «Read the rest of this article»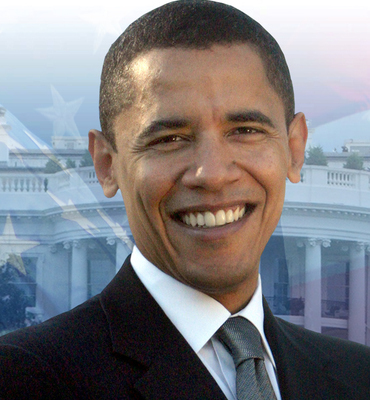 "Are you kidding me?" was my initial response when the parents of two Clarksville students (middle and high schoolers) reported that their two students (high school and middle school) were not afforded the opportunity to view the presidential Inauguration in their  Clarksville-Montgomery County School System classrooms.
The parental understanding was that by CMCSS decree  "unless the inauguration was directly related to what was being taught in a given class" the inauguration would not be watched. "Are you kidding me?" was quickly followed by feelings that  can best be described as "appalled, irate, embarassed…"
I, as a writer, history lover, activist, parent and grandparent, was, well,  stunned.
"Classroom teachers were not allowed to show the inauguration unless it dealt specifically with curriculum." The parents in question said their understanding was that some parents did not want their children "to be 'exposed'" to the  views of the candidate." Candidate. First of all, Barack Obama stopped being a candidate when he won the election in November, 2008. Having taken the oath of office, he IS the President. «Read the rest of this article»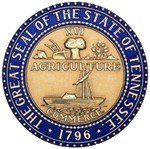 In the opening week of the 106th Tennessee State Assembly, the Senate Republican Caucus has made active use of its time. Election of officers, oaths of office and committee appointments were all on the agenda. Following is a breakdown of the activities:
January 10: The Republican Nominating Committee on Constitutional Officers concludes interviews of candidates.
January 12: The Joint Republican Caucus announces the Constitutional Officer nominees. Sen. Tre Hargett for Secretary of State, Sen. David Lillard for Treasurer and Sen. Justin Wilson for Comptroller. «Read the rest of this article»
This Sunday, January 25th, heralds another opportunity to experience heart-rending stories from the women of Magdalene House. Many of their transformational journeys brought them from the deep discomfort of drug abuse, violence and/or prostitution to the empowerment of making and selling products of comfort.
Their founder/director, Episcopal priest, Becca Stevens' latest book, "Find Your Way Home," is an inspirational compilation of these remarkable women's transitions from harsh street life to comforting mutual support. «Read the rest of this article»
Dorothy: " Will you help me? Can you help me?"
Glenda the Good Witch: "You don't need to be helped any longer, you've always had the power to go back to Kansas."
Dorothy: "I have? But why didn't you tell me before?"
Glenda the Good Witch: "Because you wouldn't have believed me. You had to learn it for yourself."
—– The Wizard of Oz—–
Across the country excitement is mounting. We have the wind of change filling our sails and we are coasting toward a better tomorrow. Pledges are being made by the celebrities and the common man. School children are being encouraged to reach for their dreams and being told that nothing is impossible for them. We are picking ourselves up, dusting off our shoulders and standing united. «Read the rest of this article»
Most of our Tennessee December temperatures threatened ice and snow, but surprise; two days after Christmas and we were in the 70's.  A few of us decided to go with Dan Rachlin as he tried out his new (to him) kayak and also to enjoy this, oh too warm, December weather.  Six of us went to Sycamore Creek near Ashland City.
The water was frigid, as tested out by me when I immediately fell in while pushing off my kayak.  I've pushed off my kayak hundreds of times so falling in like that seemed kind-of (all-the-way) stupid.  Just to keep me company, Kerry's little dog fell in also in a separate incident and shortly after me.  Kerry's dog had Chihuahua-like leg shaking for awhile but we were both fine and the air was so warm that I chose to kayak in wet clothes and was totally comfortable.   Wet clothes, on the river, two days after Christmas.  That's warm. «Read the rest of this article»