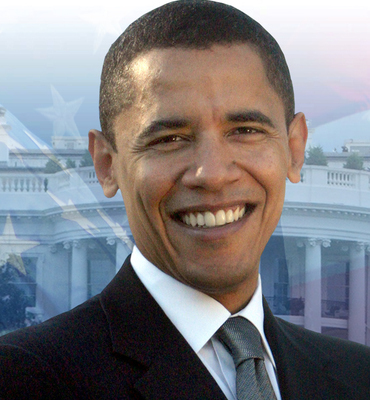 "Are you kidding me?" was my initial response when the parents of two Clarksville students (middle and high schoolers) reported that their two students (high school and middle school) were not afforded the opportunity to view the presidential Inauguration in their  Clarksville-Montgomery County School System classrooms.
The parental understanding was that by CMCSS decree  "unless the inauguration was directly related to what was being taught in a given class" the inauguration would not be watched. "Are you kidding me?" was quickly followed by feelings that  can best be described as "appalled, irate, embarassed…"
I, as a writer, history lover, activist, parent and grandparent, was, well,  stunned.
"Classroom teachers were not allowed to show the inauguration unless it dealt specifically with curriculum." The parents in question said their understanding was that some parents did not want their children "to be 'exposed'" to the  views of the candidate." Candidate. First of all, Barack Obama stopped being a candidate when he won the election in November, 2008. Having taken the oath of office, he IS the President.
But let's backtrack: this morning I called the CMCSS and spoke with Elise Shelton of the Communications office, who said she had fielded numerous calls on both sides of this issue, and that "some callers"  did not want these political "views" presented to their children. Shelton said that no school was specifically told that they could not present inaugural viewing, but said that teachers could link viewing to their (subject matter).

Subsequently, I spoke with Dr. Roz Evans, Director of CMCSS high schools, who also stated that no order was given to the schools, but that teachers "were very creative" in finding ways to link their subjects to the inauguration and that in some classes where this connection was not made, students did not watch the events in Washington unfold. Evans said that there were multiple ways that teachers in a variety of subject areas could make the connection: math students could calculate attendance, English classes could study the speeches, government classes had the obvious links, and so on. Evans had no numbers to indicate how many students or classes did or did not view the inauguration.
Rossview High School principal Frank Myers said that many students at his school watched the inauguration as part of history and government classes, but that "turning on the TV just to turn it on" was not something he encouraged. Teachers had "to tie (inauguation viewing) to some sort of curriculum." Some classes did not watch it. Myers noted that two teachers and some 20 Rossview students went to Washington to view the inauguration.
School Board member and local NAACP president Jimmie Garland was caught off guard Inauguration night by the reported  discrepancy in viewing access in CMCSS schools.
"I thought we were more progressive than that," he said.  His CMCSS inquiry today found that many students were afforded a view of history as it happened. He said that  "a few" teachers did not  show the inauguration and that may have started the controversy. He was informed that the  district did not put out any instructions to not view the programming, he said, noting that the event came down to about "18 minutes of air time" showing the actual oaths of office taken by President Obama and Vice President Joe Biden. Nonetheless, he was disturbed by the fact that this obvious opportunity for a lesson  in American history was overlooked by any teacher.
"In past (election) years, there's been nothing like this," one unhappy mother said, voicing concern over the fact that parents were not notified that this possibility might happen, and that their children, in AMERICAN schools where AMERICAN HISTORY is taught, might not be allowed the opportunity to view this historic event.
Across America there has been a cry to "register to vote" (it's your civic right and responsibility) and to cast that vote on election days  (it's your civic right and responsibility). Virtually all of our students at some point in their tenure in CMCSS schools  are urged in their  History, Civics, Debate  and Contemporary issues classes to study the issues, understand their government, and apply critical thinking to the issues. Many of these same young people registered to vote as soon as they were eligible (age 18), which means many new registered voters are  still in high school. This wishy-washy undefined now-you-see-it, now-you-don't action denies these same students  an equal opportunity to view the end result of their vote. Most students are required to take American History and Civics/Government; what better way to teach than to let all of them see the election process through to its conclusion. After all, it only happens once every four years — the length of time it takes to go through all those high school subjects.
On the Clarksville-Montgomery County School System website, viewers are greeted with a slide show that opens with a soldier (Fort Campbell connection?) and a child. Children, lots of children whose parents are soldiers,  attend CMCSS schools.  Guess what? Barack Obama is now their Commander-in-Chief, the top gun overseeing the military and the War in Iraq.
And then there is the simple fact of history, unless  some staff of the CMCSS system want to  rewrite it, or pretend it doesn't exist, or cater to one set of adults (be it parents or teachers) who want to selectively hide history from their children.
America had a Revolutionary War,  Abe Lincoln freed the slaves,  and Martin Luther King Jr. marched for civil rights and spoke of a dream in a historic speech. Desegregation happened, which allows our city's black and ethnic students to share classes with "the white folks' children" after centuries of discrimination. And the dream came true for millions as an African-American man became educated, became a senator, maintained an intact family structure, changed the face of political campaigning,  and won the hearts of enough Americans to become their President …  our children are not supposed to watch that part of history as it happens? Shame! What's next? Cutting out the pages on President Obama's Inauguration from next year's textbooks because one group of parents might not approve?
Whatever happened to "inquiring minds…" and "political discourse" and "critical thinking" as part of the learning  process?
The eyes of the world were on Washington.  The eyes of too many students were not. We should all be ashamed.