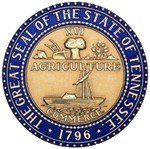 In the opening week of the 106th Tennessee State Assembly, the Senate Republican Caucus has made active use of its time. Election of officers, oaths of office and committee appointments were all on the agenda. Following is a breakdown of the activities:
January 10: The Republican Nominating Committee on Constitutional Officers concludes interviews of candidates.
January 12: The Joint Republican Caucus announces the Constitutional Officer nominees. Sen. Tre Hargett for Secretary of State, Sen. David Lillard for Treasurer and Sen. Justin Wilson for Comptroller.
January 13: Lt. Governor Ron Ramsey wins re-election as Speaker of the Senate.
January 14: Senators Jamie Woodson, Diane Black, Ken Yager and Jim Tracey take oaths of office.
January 15: Senator Dolores Gresham is appointed Chairman of the Senate Education Committee; Senator Steve Southerland is appointed Chairmaan of the Senate Environment, Conservation and Tourism Committee; Senator Jack Johnson is appointed Chairman of the Senate Government Operations Committee; Senator Mae Beavers is appointed Chairman of the Senate Judiciary Committee.
January 15: Senator Jamie Woodson is appointed Speaker Pro Tempore of the State Senate.
Source: Tennessee State Senate Republican Caucus website.