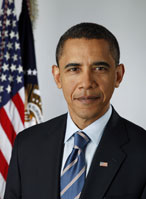 President Obama is a person of faith; he recognizes the strength (spiritual) that is released in his personal life as he practices daily spiritual exercises.
While on active duty as a U.S. Army Chaplain, I appreciated serving, ministry and  working with chaplains who were also assiociated with the same denomination as President Obama.
Already our new president is strengthening the bonds of religion and society and how government, churches, and religious organizations can work together to better community and country. However, there are guidelines and regulations for each to follow to ensure maximum success.
On the campaign trail. President Obama emphasized his Christian faith;  in speeches he connected faith and public policy. For instance, he spoke about the present "faith-based" initiatives. He recognized the value of a partnership between government and religious faith organizations dedicated to improving communities. He is already pledging  and committing to expanding and renaming the faith-based office.
During the campaign, the Montgomery County Democratic Party established a list of 12 goals to be enacted by Obama should he be elected. First on the list was to rebuild the military. Second, to reform the faith-based office and its mission: he's already discussing its mission.
Here is what we can glean from his present statements: "He explicitly rejects taxpayer-funded evangelism and religiously-based hiring discrimination with public funds." This gives us reassurance that our tax dollars will not finance specific evangelistic efforts  to save souls.  That's the mission of donations by church members in offering plates. Proselytizing on our tax dollars is forbidden.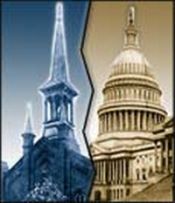 President Obama succintly gives insight into his policy when he says:
"If you get a federal grant, you can't use that grant to proselytize to the people you help and you can't discriminate against them — or against the people you hire — on the basis of their religion. Second, federal dollars that go directly to churches, temples and mosques can only be used on secular programs. And we'll ensure that taxpayer dollars go only to those programs that actually work."
I give kudos to faith groups who are dedicated to such principles. the Catholics and Lutherans set a high standard in public services without proselytizing. Our own Loaves and Fishes, United Way, and Urban Ministries are giving aid to the disenfranchised without requiring any profession of faith.
President Obama and the Obama family are people of faith and support the mission of serving the public. We, too, can assist by requiring inclusivemness and accountability in the use of our tax dollars by religious organizations.
In summary, we can benefit our needy neighbors and fellow Clarksville residents by recognizing and endorsing the following principles for religious groups receiving tax dollars:
Groups don't have a so-called "right" to take in tax money yet still discriminate on religious grounds when hiring staff.
Ensure that no denomination uses tax dollars for any form of evangelism or religious education.
Religious schools are part of our American fabric and make a significant contribution to the building of moral character. However, such fine educational institutions are not to be funded with tax dollars.
In addition, I request the following in the beginnings of their new administration:
Reform of the Justice Department
Sever ties between fundamentalism and the military
Do not base  public policy on theology
Preserve the ban on church politicking
For more information on these issues, read the January edition of "Church and State."