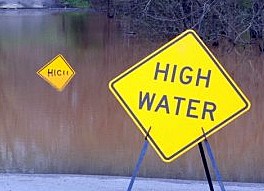 The National Weather Service has issued a flood warning for the Red River near Port Royal, affecting Montgomery and Robertson counties.
Heavy rains have caused the Red River to rise even though the rain has ended. River readings exceed flood stage.
Residents of the affected areas along the river are advised to seek higher ground and move personal belongings to safe locations. «Read the rest of this article»

The Clarksville City Council will meet in executive session January 29, at 4:30 p.m. in City Council Chambers, 1 Public Square, to hear the following agenda:
AGENDA
1)  PLANNING COMMISSION —  ZONING:  SECOND READING
1. ORDINANCE 41-2008-09  Amending the Zoning Ordinance and Map of the City of Clarksville, application of Kenneth E. Wood, Jr., Kenneth E. Wood, Sr.-Agent, for zone change on property at Madison Street & Ballygar Street from R-1 Single Family Residential District to C-5 Highway & Arterial Commercial District «Read the rest of this article»
Our family lost a best friend and a hero today.
KeyKey, the rescued Shepherd/Sheltie mix who saved two lives back in August, 2006, died from injuries sustained in an accident.
I'd never been "a dog person," until I met my daughter Kelly's dog, KeyKey, a smart, funny, protective  critter who found a second home at my feet, under my desk, on my new sofa, and…well, you get the idea. He wound his way into my heart — a sneak attack of sorts. «Read the rest of this article»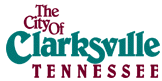 The City of Clarksville Office of Housing and Community Development and the Housing and Community Development Citizens' Advisory Committee invite interested parties to attend a public hearing on Thursday, January 29, at 6:00 pm. in the large meeting room, located at the Clarksville-Montgomery County Public Library, 350 Pageant Lane.
The purpose of this meeting is to solicit comments in regard to the development of the Annual Action Plan for the current Five-Year Consolidated Plan which focuses primarily on housing choice and opportunities for low -moderate income citizens in the City of Clarksville. The overriding goals of the plan include: creation of a suitable living environment; provision of safe decent housing and the expansion of economic opportunities. «Read the rest of this article»