Matthew Walker Comprehensive Health Center in Clarksville now providing free medications, dispensing hope to the uninsure. Solution made possible through partnership with the Dispensary of Hope.
The  Matthew Walker Comprehensive Health Center, which has served the Middle Tennessee community for over 40 years, announced today a new partnership with a growing network of pharmacies and clinics to provide free prescription medicines to uninsured individuals in Montgomery County.
This network of care is powered by Nashville-based, Dispensary of Hope, a statewide and national network of dispensing sites, sourcing partners and financial partners that assist poor and underserved individuals in getting the medications they need for the short and long-term. «Read the rest of this article»
President Obama has  signed a law that expands the time frame in which workers can sue for discrimination they have experienced based on gender, race, national origin or religion.
"We are upholding one of this nation's first principles: that we are all created equal and each deserve a chance to pursue our own version of happiness," Obama said before signing the Lilly Ledbetter Fair Pay Restoration Act, which effectively nullifies the 2007 Supreme Court decision.
http://www.truthout.org/012909R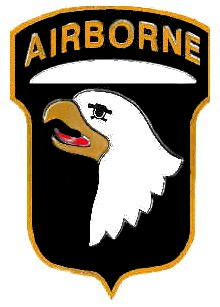 Col. Dominic J. Caraccilo will relinquish command of the  101st Airborne Division (Air Assault) to Col. Viet X. Luong during a change of command ceremony Thursday, Feb. 5, 2009, at 10 a.m. in hanger three at Campbell Army Airfield.
Caraccilo assumed command of the 3rd Brigade Combat Team (187th Infantry Regiment) in November 2006 and deployed in support of Operation Iraqi Freedom.  Prior to commanding 3rd Brigade he held several positions within the 101st Airborne Division. He served as the Division's operations officer for transformation and the deployment to the Multi-National Division-North, Iraq. Caraccilo will be the Executive Officer to the Commander of Multi-National Forces-Iraq. «Read the rest of this article»