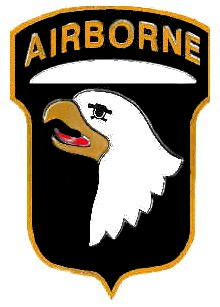 Col. Dominic J. Caraccilo will relinquish command of the  101st Airborne Division (Air Assault) to Col. Viet X. Luong during a change of command ceremony Thursday, Feb. 5, 2009, at 10 a.m. in hanger three at Campbell Army Airfield.
Caraccilo assumed command of the 3rd Brigade Combat Team (187th Infantry Regiment) in November 2006 and deployed in support of Operation Iraqi Freedom.  Prior to commanding 3rd Brigade he held several positions within the 101st Airborne Division. He served as the Division's operations officer for transformation and the deployment to the Multi-National Division-North, Iraq. Caraccilo will be the Executive Officer to the Commander of Multi-National Forces-Iraq.
Luong has served as Deputy G-3 (operations), XVIII Airborne Corps (Rear) since February 2008. He has commanded several units, most recently 2nd Battalion, 505th Parachute Infantry Regiment, 3d Brigade Combat Team, 82nd Airborne Division. Luong started his military career upon receiving a regular Army commission after graduating from the University of Southern California with a degree in bio-chemistry along with a Masters of military arts and science. Military training and education include Airborne School, Ranger School, the Infantry Officer Basic and Advance Courses, Command and General Staff College, and Joint Forces Staff College. He is accompanied by his wife Kimberly and their three children.