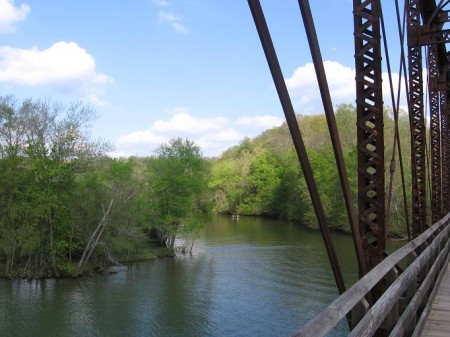 The River District Commission will meet February 4 at 4 p.m. in the Mayor's  Office at City Hall to hear the following agenda:
I.        CALL TO ORDER
II.      ANNOUNCE MEMBERS IN ATTENDANCE  (VERIFY QUORUM)
III.    ADOPTION OF MINUTES:   December 3rd «Read the rest of this article»
Downtown Clarksville's Art Walk  will be held on Thursday, February 5th from 5 – 8 p.m.

Hodgepodge will host its first mother/daughter team of artists:  Sophia Eisenbart, a 16 year-old high school student, has been drawing and painting for five years. Her art is influenced by Dan Hiller. Elizabeth Valdez is a self taught contemporary painter who loves to try different mediums,including photography. She is originally from the Caribbean, but has lived here over 20 years.  Her art reflects some of her experience and travels around the county. «Read the rest of this article»
When the 106th Tennessee General Assembly convened January 13th, along with administering oaths of office and electing Senatorial and House officers, the Tennessee General Assembly also filed a slate of legislative bills for this session. These bills represent the initial onslaught of favored governmental proposals expected be to placed before the now GOP-dominated legislature.
Here is summary listing details of some of the introduced legislation: «Read the rest of this article»
Clarksville residents who have storm debris in their yards from last week's severe weather can have it picked up by the Clarksville Street Department.
Citizens are asked to put the items that they would like to have picked-up close to the road. Items to be removed must be in biodegradable paper bags or cardboard boxes.
Yard debris is defined as normal yard waste such as grass clippings, leaves, limbs and etc. Tree limbs must be 4-foot in length or less. Tree limbs left from tree pruning by a commercial company will not be accepted.
If you have yard debris that you would like to have picked up, please call the Clarksville Street Department at 645-7464.