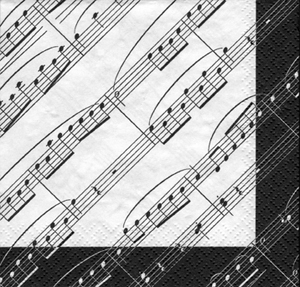 Music faculty and students at Austin Peay State University will present a concert on as a Valentine's gift to the Clarksville, Fort Campbell, Hopkinsville, and campus communities.
The concert, titled "A Gift of Music," will be presented at 7:30 p.m., Tuesday, February 10 in the Music/Mass Communication Building Concert Hall. The concert is free to the public. «Read the rest of this article»
In a press release from its Washington DC bureau office, the NAACP has issued congratulations to the Republican National Committee and its newly elected Chairman, Michael S. Steele, the first African American to hold that lofty position.
Statement on the historic election of Michael Steele as RNC Chairman:
The NAACP congratulates the Republican National Committee (RNC) on the historic election of Michael Steele as its new Chairman. Mr. Steele is an experienced, principled leader and a friend of the NAACP. He has been supportive, over the years, of civil rights issues and has worked on behalf of affirmative action initiatives that support closing the gap of economic disparities that exist nationwide. «Read the rest of this article»
The greatest basketball player in Austin Peay State University history finally will have his jersey retired.
James "Fly" Williams, one of the legendary players in Ohio Valley Conference history whose early 1970s flamboyant style literally was responsible for packing gymnasiums almost everywhere he played, will see his jersey retired this Thursday at halftime of the Austin Peay-UT Martin game. The 8 p.m. contest will be televised by ESPNU.
Williams starred at Austin Peay during the 1972-73 and 1973-74 seasons, literally helping put the Governors basketball program on the map. He helped lead the Governors to a 22-7 record in 1972-73 and APSU's first-ever Division I NCAA tournament appearance that included a 77-75 win against Jacksonville and a controversial 106-100 overtime loss to Kentucky. «Read the rest of this article»
Marion, Kentucky
Only a week ago, Tuesday, January 27, seems like such a long time to those who have suffered through the worst ice storm in memory. I was on the phone checking on my ninety-year-old cousin, Helen Moore.
Fairly early in the evening, her television service was already off and the streets were almost impassible. She did tell me that two friends, Phyllis Sykes and Hazel Todd, were going to come and stay with her if the power went out, as Helen does have two gas heaters. Even while we spoke, the electricity failed and has yet to come back on line. She was lucky that her telephone lines remained unbroken through the entire crisis.
When I checked back the following morning, Helen did have the promised company. I was relieved because she has major problems with her heart. They had slept fitfully through the icy night while as Phyllis phrased it," Branches and even trees breaking sounded like rifle shots." «Read the rest of this article»