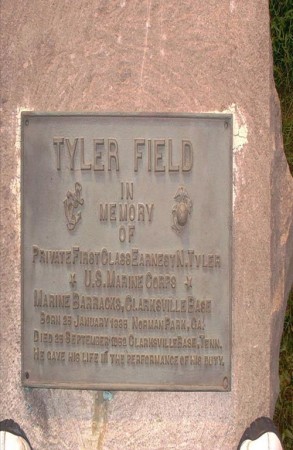 A meeting for former civilian workers at Clarksville Base, TN, locally known as "The Birdcage," will be held on Monday, February 23,  at 4 p.m. in the children's library theater of  the Clarksville-Montgomery County Library at 350 Pageant Lane.
Mr. Johnnie Golden, a technical assistant, for the  Energy Employees Compensation Program in the Jacksonville district office of the U.S. Department of Labor will be the guest speaker.  Mr. Golden will explain how workers may apply to be considered as employees under a Special Exposure Cohort in accordance with guidelines of the Energy Employees Occupational Illness Program Act (EEOIPA). «Read the rest of this article»
A cold front is  expected take aim at Tennessee's  mid-state region tonight and is expected to trigger back-to-back bouts of severe weather including thunderstorms with large hail and damaging winds as the primary threats.
According to the National Weather Service has issued a Hazardous Weather Statement for the region, including Clarksville. «Read the rest of this article»
Maria Elise Carrington, 28, of 1205 Vine Street, faces charges of driving under the influence and vehicular assault in the aftermath of a car-CTA bus accident in which a 7-year-old girl was seriously injured. Carrington was arrested Friday and booked into Montgomery County Jail on a $50,500 bond.
Carrington's vehicle struck a Clarksville Transit Authority bus (route 2 on its last run of the night) at Plum Street and Providence Boulevard at approximately 8:45 p.m. The injured girl, who remains unidentified,  was a passenger in Carrington's car. She was life-flighted to Vanderbilt Children's Hospital. Police reports indicate no one on the bus was seriously injured. «Read the rest of this article»
Committees begin adjustment to new bipartisan makeup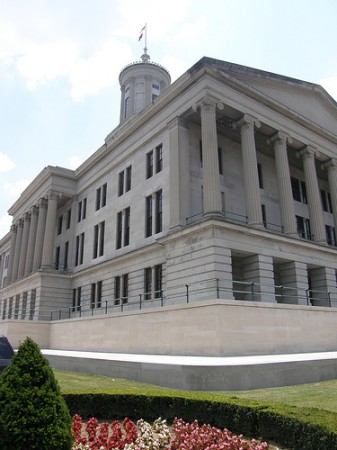 NASHVILLE – On Monday, State Representative Joe Pitts (D-Clarksville) and members of the House and Senate were presented with Governor Phil Bredesen's seventh State of the State Address.
"These economic times are tough on everyone, especially working families," said Pitts (D-Clarksville). "Governor Bredesen made it clear in his speech that while we need to make some tough cuts to our budget, laying off workers and cutting education funding is not the way to bring us through this financial crisis."
During his speech, Governor Bredesen announced his desire to maintain our education funding for K-12 and Pre-K classrooms, as well as challenged the Board of Regents, the University of Tennessee Board of Trustees, and the Tennessee Higher Education Commission to "step outside the box" in trying to find ways to make higher education more affordable.
"Now, more than ever, is the time that Tennesseans need to be able to afford a college education, said Pitts. "When the economy begins to turn around, our citizens need to have the skills and resources necessary to earn those new jobs that will be created."
Finally, the governor spoke about working to make Tennessee the home of green technology research, specifically in the area of solar energy. With the recent announcement of Hemlock Semiconductor investing over $1.2 billion into a new solar panel plant in Clarksville, as well as the continuing development of cellulosic ethanol plants throughout the state, Tennessee has the potential to become the national leader in green technology. «Read the rest of this article»
The difference between watching the Inauguration of President Barack Obama on TV and actually being in Washington D.C. for that historic event was not lost on several Rossview High School students. Witnessing history firsthand and discovering the wonders of our nation's capital held special awe and meaning for local students participating in the WorldStrides Educational Student Travel Program.
While some CMCSS students missed out on witnessing history in the making in real time, for several Rossview High School seniors, January 20th will always stand out as a momentous day in their lives. While the inauguration caps the culmination of a two year journey through our national presidency election process, it also marked the culmination of thirteen months of planning, budgeting and sacrifice for students of Rossview Coach Russell Mang's History and Advanced Placement Government classes. «Read the rest of this article»