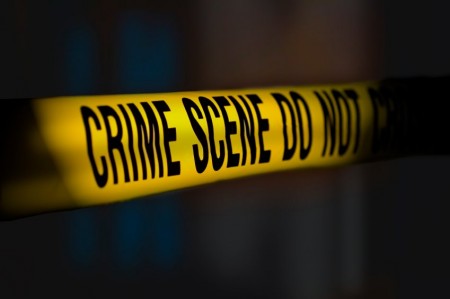 Clarksville Police, with assistance from the Tennessee Bureau of Investigation, are continuing to investigate the murders of a woman and two children whose bodies were found during a "welfare check" late Thursday night.
Responding to a call from an individual concerned with the family's wellbeing, police, having no response to their knocking, entered the home at 901 Cal Court, where they found the bodies of Natalie Ann Vullo, 30, and her two children, Diamin Lynette Shanklin, 8, a third grade student at Minglewood Elementary School, and  Paul Zacharius Vullo-Nelloms, 3. According to reports, there are no suspects at this time. Investigators are checking a back window of the home and some fingerprints were taken from the scene. «Read the rest of this article»
Suddenly I felt a presence
Ending my deep dark fears
There was this heavenly sound
Of something ringing in my ears
Jesus called me on my cell phone
He beeped me!
He faxed me!
He emailed my soul!
~The Calling
The (Altar Boyz) show is presented as a concert, the last concert of their national "Raise the Praise" tour, by the five member group the Altar Boyz and their band. Altar Boyz runs through February 28 at the Roxy Regional Theatre. «Read the rest of this article»
In a reception held Thursday evening at the Dunbar Cave Visitor's Center, the Friends of Dunbar Cave premiered a new 15-minute documentary on the history of the cave. The film will run on days when the center is open.
Clean Cut Productions used four of 25 people filmed in this short introductory film. Cathy Lee and Jason Bagget were on hand  to meet those attending this event.  Following is the film by Clean Cut Productions of APSU. 
A video used to be embedded here but the service that it was hosted on has shut down. «Read the rest of this article»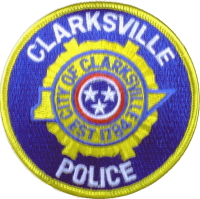 BREAKING NEWS: On February 19, 2009, at 11:02 p.m,  Officers went to 901 Cal Court to do a welfare check.  The officers knocked at the door multiple times without response.
When there was no response, officers made entry into the residence.  They found one female adult and two children deceased.  The victims names are:  1) Natalie Ann Vullo, 30, ; Diamin Lynette Shanklin, age 8; and Paul Zacharius Vullo-Nellons, age 3.
The Homicide investigation is ongoing.   The lead investigator is Detective Tim Finley, 931-648-0656, ext 4008 or contact the TIPSLINE, 931-645-8477.
Each Friday Clarksville Online will publish the House Republican Caucus Weekly Wrap as a service to the community. This week's topics include:
Tennessee to receive $3.7 billion in federal money
Environment and Conservation Committees hear testimony on TVA coal ash spill
General Assembly website receives makeover, features improved bill tracking

Legislators were updated this week on the estimates from the bailout package passed by Congress and signed by the President earlier this week, learning that Tennessee stands to receive anywhere from $3.7 to $4.3 billion over roughly two years. Most of the money is already allocated by the federal government to specific purposes, with only $171 million left for "general purpose." «Read the rest of this article»
The Clarksville Salvation Army  will celebrate the completion of its new Emergency Shelter on Kraft Street with an Open House on Sunday, February 22, from 1-4 p.m., with a special program at 1:30 p.m.
Clarksville Online toured the facility Thursday with Majors Grady and Shelly Pearson, and the shelter's volunteer  contractor, James Amos. The Pearsons are  on their second tour in the Queen City, having been stationed here from 1997 through 2000. «Read the rest of this article»