On February 19, Christy Danielle Cluckey (W/F), 21,  of 130 W. Concord Drive, Apt N, Clarksville, and Katrina Lashae Miles  (B/F), 19 of  1804 Palomino Dr., Clarksville,  were charged with False Report with a bond of $1000. A 17-year-old was charged with Theft  and another 17-year-old juvenile was charged with accessory after the fact . All charges  stemmed from one incident.
A 17-year-old was charged with Theft  and another 17-year-old Juvenile was charged with Accessory after the Fact . All charges  stemmed from one incident.
According to Clarksville Police, on February 18,  officers responded to a call in reference to an Aggravated Robbery and Aggravated Burglary on Concord Drive.  Upon arrival,  officers made contact with Miles and Cluckey. «Read the rest of this article»
A Clarksville man who is also a registered sex offender, has confessed to the killing of a Clarksville woman and her two young children, and is being held at Montgomery County Jail without bond  on a charge of First Degree Murder.
Gerrard Exeter Robinson (B/M), 31, whose address according to  the Montgomery County Sex Offender Registry is listed as 205 Hermitage Road in Clarksville, will face 1st degree murder charges for the strangulation death of  his former girlfriend, Natalie A. Vullo, 30, of 901 Cal Court in Clarksville  late wednesday (2/18/09). Charges relating to the murders of her two children, Diamin Lynette Shanklin, 8, a third grade student at Minglewood Elementary School, and  Paul Zacharius Vullo-Nelloms, 3, are being readied for presentation to the Grand Jury. Cause of death for the two children was withheld. «Read the rest of this article»
A Flower of Life Workshop will be offered at Visions Metaphysical Boutique, 101 Franklin Street, in downtown Clarksville on March 27, 28, and 29 from 10 a.m. to 5:30 p.m.  A free introductory lecture will be offered Thursday, March 26  (contact Hector A. Jusino at 931-552-3850 for details).  The cost of  advance booking of the Energy Exchange is $288, ($333 after March 11). A $100  deposit required to reserve space.
The Flower of Life, MER*KA*BA and Sacred Geometry is found in ancient sacred sites all over the world. The Flower of Life is considered to be the basic unit necessary for the creation of all material substance; one can experience profound changes at every level of life. The workshop is presented by Shari Billger, certified facilitator for Flower of Life workshops as taught by Drunvalo Melchizedek. «Read the rest of this article»
The Center of Excellence for the Creative Arts at APSU invites you to the Paul Guest Poetry Reading on Tuesday, February 24th, at 4:00 pm, in the Morgan University Center, room 303.  A reception will follow the reading.
Paul Guest is the author of three collections of poems, most recently, My Index of Slightly Horrifying Knowledge (Ecco, Nov 2008). He is also the author of The Resurrection of the Body and the Ruin of the World, winner of the 2002 New Issues Prize, and Notes for My Body Double, winner of the 2006 Prairie Schooner Book Prize.
Guest was awarded the Whiting Writers' Award in 2007 for his first book of poems. In 2010, Ecco (an imprint of HarperCollins) will publish his memoir, One More Theory About Happiness. He is a visiting professor of English at the University of West Georgia.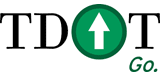 Tennessee Department of Transportation crews are taking advantage of the break from snow and ice removal to patch and repair potholes across the state.  TDOT is reminding motorists to keep an eye out for these mobile maintenance crews.  Winter weather extremes lead to an increase in potholes on state highways and bridges.  Potholes form when moisture seeps into cracks in the pavement, then freezes and thaws causing the cracks to expand.  The constant pounding of traffic loosens the pavement which causes it to crumble creating the pothole. «Read the rest of this article»