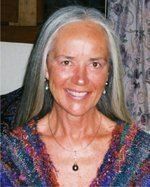 A Flower of Life Workshop will be offered at Visions Metaphysical Boutique, 101 Franklin Street, in downtown Clarksville on March 27, 28, and 29 from 10 a.m. to 5:30 p.m.  A free introductory lecture will be offered Thursday, March 26  (contact Hector A. Jusino at 931-552-3850 for details).  The cost of  advance booking of the Energy Exchange is $288, ($333 after March 11). A $100  deposit required to reserve space.
The Flower of Life, MER*KA*BA and Sacred Geometry is found in ancient sacred sites all over the world. The Flower of Life is considered to be the basic unit necessary for the creation of all material substance; one can experience profound changes at every level of life. The workshop is presented by Shari Billger, certified facilitator for Flower of Life workshops as taught by Drunvalo Melchizedek.
The MER*KA*BA, used to create this Waveform Universe, is a rotating, geometric, crystalline Light-Energy field that extends around the body. It is a visualization and breathing technique that activates the Human Light Body. By reactivating your MerKaBa you will achieve unparalleled awakening – both now and as the planet goes through its transformation.  Learn to control your light body & create a personal MerKaBa that can transcend time-space and dimensional boundaries.  Experience the key -interconnected consciousness & breathing – of using the MerKaBa correctly. (This process was practiced on Earth over 16,000 years ago).
Sacred Geometry has been called the "Language of God." (This is NOT the math you learned in school). It is a universal language that allows one to access ancient knowledge contained in cellular memory. Sacred Geometry is replicated in every cell of the body, throughout all nature, the solar system and the universe. It leads to an evolution of consciousness and an opening of the heart that is a next step in the process of human evolution. It is the key to understanding the nature, the value and the significance of colors and sound.
In addition to her corporate America background Shari brings a rich, deep, and varied background to her calling as a certified Flower of Life facilitator. Shari is a certified acupressure and Holographic Re-patterning practitioner, body energy worker, and Reiki master teacher, using Spirit as guide. She also is an ordained non-denominational minister with the Universal Brotherhood, a published poet and artist, and teacher of meditation and experiential art therapy. When Shari lived in Wisconsin, she lead mass meditations for world peace, love, and harmony, and promoted world-famous authors, including Betty J. Eadie, author of "Embraced By The Light". Shari currently makes her home in Colorado.
In her Flower of Life workshops, Shari draws on many life-changing teachings and her own personal experiences in corporate America, owning her own business, facilitating workshops and healing others to rise to the challenge faced by those in the business world and to make the connections to a new way of feeling and being. "All of the left brain information and technical ability will not work unless heart is centered," explains Shari, "and the heart center is imperative as we move into the twenty-first century."
As a seasoned facilitator and trained healer, Shari assists Flower of Life workshop participants in experiencing the importance of the integral relationships of a personal healing process, the opening of the heart to unconditional love for all life everywhere, and the dynamics of powerful sacred group interaction.  Shari's three-day workshop is literally a journey to the center of the heart, an intense reminder that love is all there is, all there ever was, and all there ever will be.  Shari assists individuals in experiencing the importance of the integral relationships of one's personal healing process, the opening of the heart to unconditional love for all life everywhere, and the dynamics of powerful, sacred group interaction. She leads her listeners on a journey to the center of the heart.
Also included in the three day workshop:  The world is a field of pulsating energy.  Where your mind goes – energy follows.  Learn how to use this energy to stop creating what you don't want.  Learn how to redirect your energy to create the reality your soul and heart desires.  Higher-Self, the "Kogi" heart connection; manifestation; Holographic Re-patterning; Human Design grounding; clearing and keeping your field clear; Dahn Hak Qi Gong exercises, healing and group processing, experiential and some surprises!.  You will leave this workshop with many tools to assist you in changing your life on every level.
Flower of Life Research Inc., receiving numerous written and verbal praises from Flower of Life graduates over the years about Shari's loving,  light-giving abilities as a Facilitator, released the following statement: "Shari is one of our best and we are very proud to have her represent the Flower of Life!"  Shari is the chairperson of the international facilitator council and teaches internationally.  Shari can be contacted at: 719.748.3412 or  719-332-3947 (cell) e-mail ., website: www.sharibillger.com
The event is coordinated by Hector A. Jusino, who can be reached at   931-552-3850 or by  Email at 
Facilitated by Shari Billger.  Shari  is an international teacher of Flower of Life, Reiki, Relationship/Tantra, Disconnecting From the Fear Matrix, The Secret – People Manifest Differently.  She assists people in healing while swimming with the dolphins and leads sacred site tours. The New York Times did a three page article on her Egypt trip in 2007.  She is a certified Human Design Teacher/Specialist and is the Chairperson of the International Flower of Life Facilitator Council. As a spiritual teacher and certified healer in many healing modalities, she leads you on a journey to cosmic consciousness helping you to remember that love is all there is, ever was, and all there ever will be.  She can be reached at  and invites you to visit her website at http://www.sharibillger.com