When a record number of Austin Peay State University graduates receive their diplomas on May 8, they'll get a lesson on "hard work and determination" from one of their fellow alums, inspiring them to persevere in the years to come.
Those words helped Susan (Wright) Cole ('86), who after earning her bachelor's degree in health and physical education from APSU, worked her way up to being one of only two reading clerks for the U.S. House of Representatives on Capitol Hill in Washington, D.C. That's why the University asked her to give the commencement address during this year's graduation ceremony. And her speech, she said, will focus on those two important attributes – "hard work and determination."
At 10 a.m., Friday, May 8, graduates from the College of Arts and Letters, the College of Science and Mathematics and the School of Technology and Public Management will participate in the ceremony. Then, at 2 p.m., graduates from the College of Professional Programs and Social Sciences will have their commencement exercises.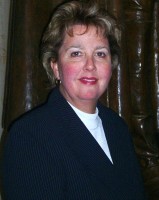 Cole first came to APSU in 1981, shortly after graduating from Hendersonville High School in Sumner County. During her time at the University, she played for the Lady Governor's basketball team and was a member of the APSU's inaugural softball team.
She arrived in the Washington, D.C., area in 1990 and went on to serve in various public service capacities, such as stint as the assistant chief clerk of debates and the chief reading and tally clerk for the House Financial Services Committee.
Her current position as a House reading clerk gives her a key role in helping shape the course of this country. She is responsible for reading legislation that comes before the House, working with parliamentarians and committee staff to expedite house proceedings and notifying the Senate of all actions taken by the House.
The large number of graduates in recent years has led APSU to create two commencement ceremonies, and Cole will deliver the address at both events.
For more information, please contact Charles Booth in the Office of Public Relations and Marketing at 931-221-7597 or .