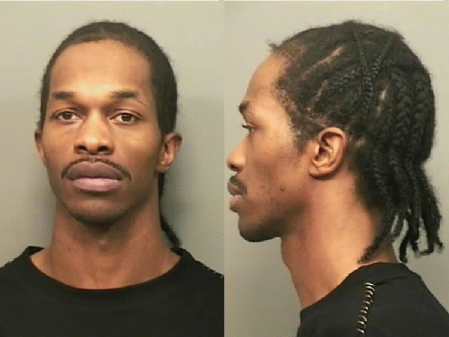 A Clarksville man has been charged with first degree murder and is being held without bond in the death of  his wife, Ashley Cecelia Barnes-Lambert (W/F), 19,  a military member with the United States Army who had been stationed in Afghanistan.
According to Detective Alan Charvis, at approximately 10 a.m. on March 7, Trooper Krystal Mathis initiated a traffic stop on a 2007 Mercury Mariner, driven by Khaleefa Lambert (B/M) 28, of 231 Pin Oak, Apt D, Clarksville, after that vehicle was in a near-miss accident with a patrol car on I-24 near Exit 1.
Trooper Mathis approached the vehicle and found Lambert  crying, with a towel wrapped around his hand.  Lambert told Mathis that he didn't mean to hurt her.  Mathis then saw the victim in the back floor of the vehicle.   Lambert told the Trooper that he hurt her with a knife.  He told the Trooper this incident occurred at the Microtel Inn in Clarksville.  An interview by Detective Charvis further revealed that Lambert went to the hotel in Clarksville where his wife was staying.  He waited until he came out and approached her.   He then admitted that he hurt her with the knife and put her in the vehicle he was driving.
The victim returned from Afghanistan to the United States to proceed with a divorce action rooted in financial problems and domestic violence.