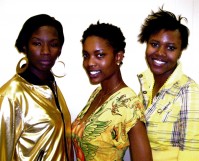 Young fashion model hopefuls were treated to a voice of experience from the world of fashion modeling at "Love Yourself 1st," a gala model showcase recently presented at the Riverview Inn Ballroom.
For Clarksville, that date was packed with activities to draw the public's attention: the Phi Alpha Theta Honor Society Regional Conference at APSU, and the 2009 Miss Black Clarksville Beauty Pageant were also held that day. The debut of the American Model Boot Camp Showcase proved to be an equally compelling and stunning affair.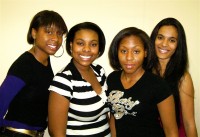 The Saturday night model showcase event was like no other as it demonstrated that beauty comes from within. There were no ugly ducklings in this showcase. Only winners, on every front. This project is the personal brainchild of Aisha Wilson and EboniStephens Model and Video Agency.
"Love Yourself 1st" is the finale of a reality show documentary of the American Model Boot Camp, an intense self analysis and development modeling program that seeks to bolster and enable young people considering modeling and those who are often facing difficult challenges in their lives and dares them to excel in personal achievements and succeed in the modeling industry.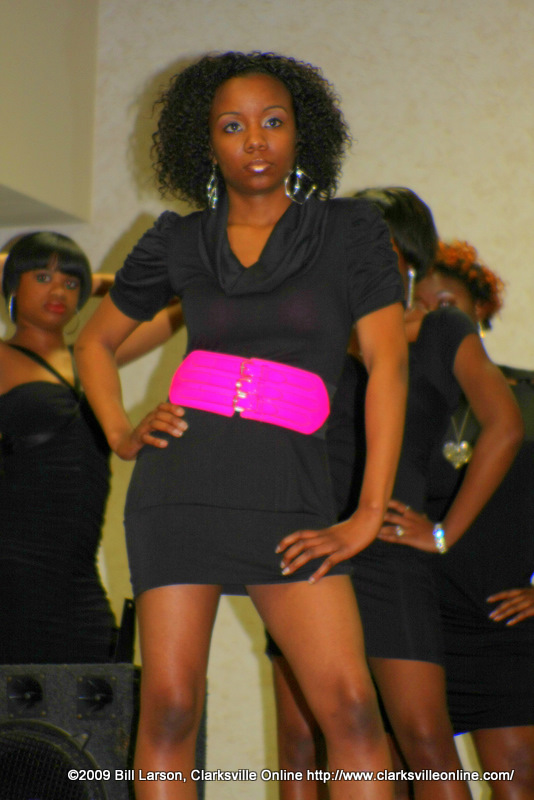 Counseling and training in personal development and responsibility, proper etiquette, professional auditioning and interviewing skills, photography pose training, runway coaching and public speaking give encouragement to the hopefuls as they progress thru the showcase development process. The skills needed to conquer these traits are also important life skills that are essential to everyday living and thus reinforce the drive, initiation and self-determination which are required for success in fashion and modeling.
High profile model 'Toccara' highlighted a late afternoon 'Red Carpet' preliminary event at the Riverview Inn. The AMBC models and members of the general public had the opportunity to meet 'Toccara' and ask her questions about the modeling industry, her career and her experiences, and the specifics involved as a 'plus-sized' model.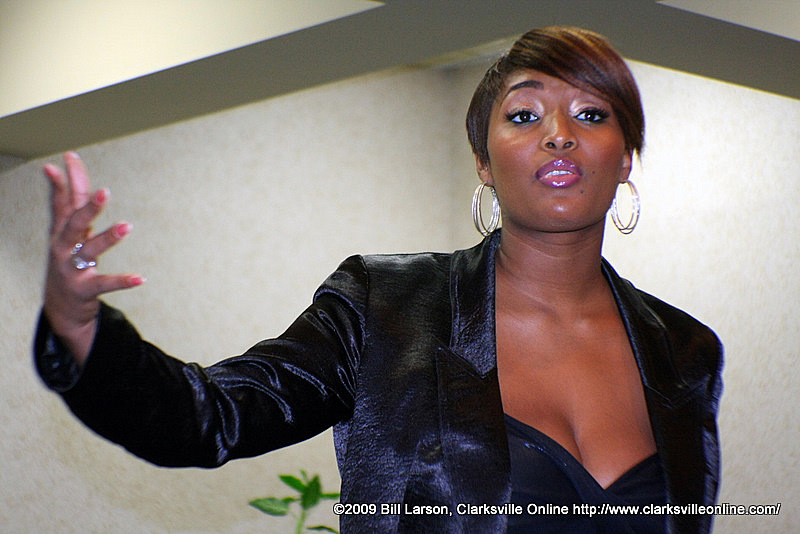 For more than an hour, from 3 p.m. til almost 4:30 p.m., she sat with AMBC "Love Yourself 1st' model participants and their guests in the ballroom and shared her experiences and insights into the modeling and fashion industries. She told  young aspirants that "You have to have a thick skin because you're going to told 'No'." She related that she went  a Size 4 to Size 14 in a couple years. "I had never had to consider the world of Plus Size Modeling and suddenly that was my world." Toccara also spoke of her experiences on America's Next Top Model. She was eliminated in the seventh round. "I was one of the first 'plus size' model contestants  on America's Next Top Model.
She spoke of the changing attitudes of Plus-Size fashion modeling. She said that Plus-Size modeling is from a Size 12 to 16 or 18. When asked how modeling has changed her, Toccara said that she's still the same person she's always been.  "I've never been asked to lose weight." She said models today are encouraged to eat healthy and there is more attention within the industry to see that they follow a healthy lifestyle. Binge eating and anoxeria are not given a knowing 'nod and a wink' in today's fashion world. She also spoke about the personal strengths which any successful model must develop in the pursuit of a successful career.
'Toccara' spoke of the possible pitfalls that can befall newbies as they attempt to make their way in the industry.She fielded several questions about high profile business enterprise Tyra Banks, who 'Toccara' describes as a focused business executive running a successful business. She sees Tyra as a professional, personable entity focused on her business enterprise who values her time and exposure.
The 'Red Carpet' preliminary focused on an in-group question-answer session with 'Toccara' and  photo opportunity for local area businesses connected to the fashion showcase later in the evening. 'Dress It Up" Shoes and Fashion presented her with a complimentary alligator handbag and shoe gift set, which she graciously posed with for their photo. 'Toccara proved to be a strong draw for local youth groups which nurture development, promotion and sustaining self-esteem and motivation for success in young people. The 'Red Carpet' photo session had to be extended to accommodate all those wishing to have their picture taken with 'Toccara.'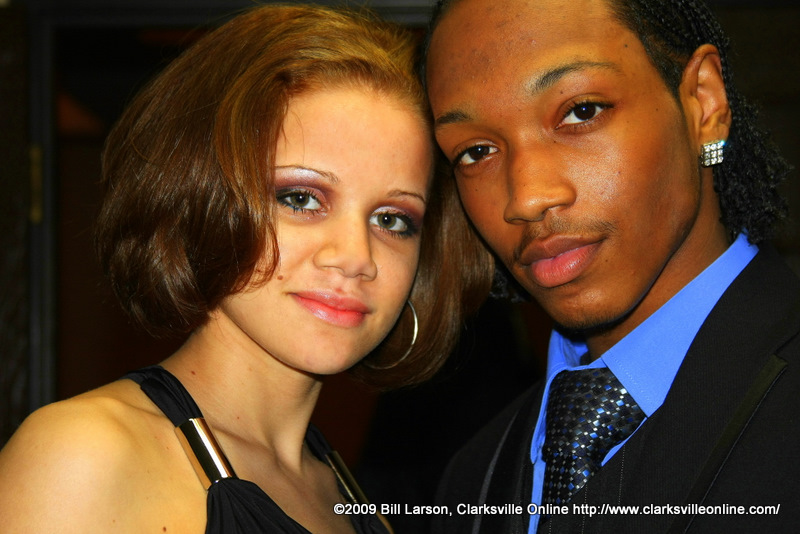 The Riverview Inn's ballroom area was the hub of activity for the one-day fashion extravaganza. From being the staging place for the Red Carpet photo event to vendors setting up for the evening's extravaganza, the ballroom level was awash in a sea of people coming and going. Accessory suppliers featuring gowns, handbags, shoes, casual wear tops, hair accessories, skincare, media consulting and representation and photography services were all on display as the evening's highlight event approached its debut hour.
Young people from the Greater Clarksville area were given 'star treatment' by the professionals of Higher Level Hair Studio, along with the staff of Queen City Beauty and Barber College for hair and make-up. Students from area high schools, including Fort Campbell, Northwest, Kenwood and Rossview participated in the showcase.
As the evening's showcase progressed the viewing audience was dazzled with the visual transformations which were displayed by the models, whom they knew as their friends and family members. These newly awakened beauties took command of the runway and presented Clarksville with a parade of views and looks that had not previously been heralded as being a part of the community fabric.
A model showcase and fashion show does not happen singlehandedly. The talents and contributions of many people combine to make the event successful. Along with fashions for all occasions and activities, there is make-up and hairstyling needs to contend with as well.
The "Love Yourself 1st' Showcase benefited from a network of supporters that made  all these concerns secondary to the overall success of the showcase. Sportswear, casualwear, formal wear, dazzling glamour and sparkle footwear were presented by the modeling hopefuls as they took their turns on the catwalk.
The evening's entertainment included an opening Braoadway-styled dance routine, "Circus," by Mannequin's models and Rolling Town Records' new artist, 'Gift' sang a song from his debut CD. Ms Treva Gordon served as the mistress of ceremony hostess and kept the production moving forward and engaging the audience.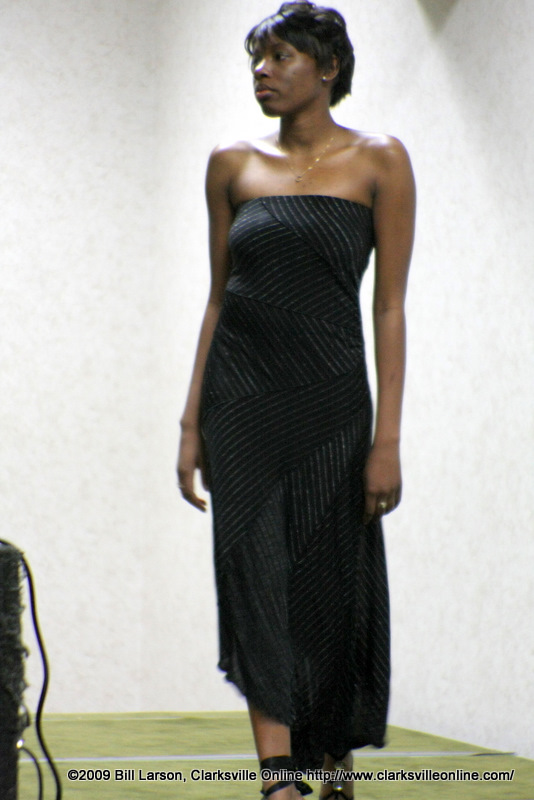 At one interlude in the proceedings, there was an impromptu parade of the fashionably attired among the audience. Sponsors were called upon along with audience locals who  had taken particular care to 'dress for the event' to show off their own sense of fashion and style. This was very well received from the audience.
However the true stars of the evening were the AMBC "Love Yourself 1st" models themselves. In the glamour and formal wear segment, the transformation of make-up, hair and clothing styles was completely breathtaking. Poise, style and attitude took center stage as the young hopefuls literally commanded  the catwalk showcasing styles of Favor of Fashions, The Hattitude, What A Woman Wants, 316 Fashions, Spanish Fly Trendy Fashions, Dress It Up Shoes and Fashion, and Cosmos Southern.
( All uncited photoed by Turner McCullough Jr.)