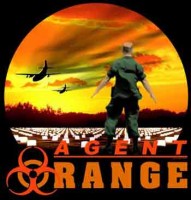 Veterans who served in Vietnam are urged to be tested for possible damage caused by the defoliant Agent Orange.
According to the Department of Veterans Affairs (VA), approximately 20 million gallons of herbicides were used in Vietnam between 1962 and 1971 to remove unwanted plant life and leaves which otherwise provided cover for enemy forces. Exposure to Agent Orange has caused 11 different diseases to develop among veterans who served in Vietnam.
It has also been concluded that exposure to Agent Orange could also affect the offspring of these veterans. Please contact the nearest VA medical center for an examination. Visit http://www2.va.gov/directory/guide/home.asp?isFlash=1 to find a center near you.