House budget hearings scheduled to continue throughout next several weeks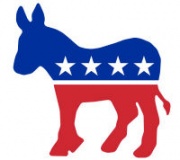 "Governor Bredesen offered the House a good starting point for this year's budget discussion," said State Representative Joe Pitts (D-Clarksville).
During a joint session of the Tennessee House and Senate on Monday, Governor Phil Bredesen delivered his draft of the state's budget for the 2009-2010 fiscal year, including budget projections for the next four years.
"This governor has shown a commitment to being fiscally responsible and this budget looks to be in line with that commitment," Pitts said. "What we have to do now, as legislators, is make sure we're spending the resources we have wisely and not causing ourselves greater harm by cutting in the wrong places."
During his speech, Governor Bredesen advised the joint legislature of the two separate pools of money being provided by the American Recovery and Revitalization Act enacted by Congress.
Under the federal economic recovery package about $2.9 billion, or 58 percent, will be directly invested in Tennessee and is designated primarily to "alleviate suffering and stimulate the economy." These funds have been earmarked by the Congress (i.e. $318 million for unemployment insurance, $573 million for road and bridge infrastructure projects) and cannot be utilized to fix any budget shortfalls in the current or upcoming years.
Of the remaining $2.1 billion, over half is designated as funds for supporting the Tennessee Medicare program, known as TennCare. The other portion, nearly a billion as well, comes from the direct appropriation to Tennessee of fiscal stabilization funds. These dollars will be spent primarily in support of education.
"The decisions we make today will have a magnified impact on what we can and cannot do tomorrow," Pitts said. "If the economy rebounds, then we may be able to salvage many of the programs and resources Tennesseans have come to expect out of their government, but we must prepare for both the good and the bad."
The House of Representatives has since begun budget hearings to analyze each part of the governor's budget. To learn more about times and locations of these budget hearings, or to watch them online, visit www.capitol.tn.gov and click on Schedules and Calendars.
House Dems pass bi-partisan bill to keep guns out of the hands of felons
On Monday, the House of Representatives voted to pass a bill designed to help keep guns out of the hands of criminals.
"There are plenty of bills up here advocating Tennesseans' Second Amendment rights, but what we must also do is make sure we do everything we can to keep those guns out of the hands of criminals," Pitts said.
The "Coach Willard Ross Act of 2009", a bill sponsored by Democrat Joe Pitts (D-Clarksville) and co-sponsored by members of both political parties, creates a Class A misdemeanor offense when a person attempts to buy a firearm while prohibited by law from possessing one. The misdemeanor would also apply to a person who attempts to sell or sells a firearm to someone known to be prohibited by law from owning one.
Coach Ross was killed in 2007 when a stray bullet struck Ross during a shootout between two vehicles in a Wal-Mart parking lot in Clarksville. The man convicted of the shooting was able to purchase the gun even though his prior record clearly showed he was prohibited by law from owning a firearm.
"What this bill will do is keep guns in the hands of good, responsible individuals and help keep guns out of the hands of criminals and folks that the law says should not have access to firearms," Pitts said.
The bill passed overwhelmingly by a vote of 91-5-1. Those voting against the measure included Representatives Joe Carr (R-Murfreesboro), Vance Dennis (R-Savannah), Joshua Evans (R-Greenbrier), and Eric Swafford (R-Pikeville). The legislation must now pass the Senate before it can be signed into law.