Dr. Robert T. Cochran Jr. came to Borders Saturday, April 4, reading from his new book, Curing Chronic Pain.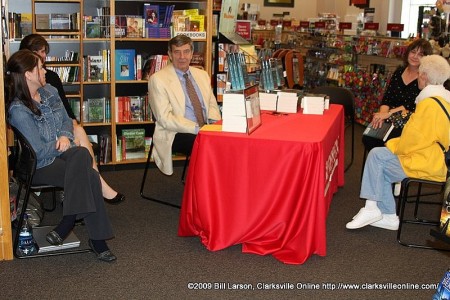 "I believe you will marvel, as I constantly do now, at just how much a doctor can learn in four years." — Robert T. Cochran Jr., M.D.
In Understanding Chronic Pain, Cochran's first book, he spoke with patients about their experience with unrelenting pain, developing a "thesis that chronic pain was a form of mental illness, and that by understanding and treating the mental illness one could often cure chronic pain." Cochran saw links between chronic pain and issues such as childhood trauma, depression, substance abuse and bipolar disorder.Cochran was available to sign books for his readers.
The latest graduates from the Tennessee Law Enforcement Training Academy were formally introduced to the Mayor, City Council Members, and the Public at the April 2nd, City Council Meeting. «Read the rest of this article»
This monthly column is prepared by TDOT Commissioner Gerald Nicely.
Last month, the Tennessee Department of Transportation let the first projects funded by the American Recovery and Reinvestment Act of 2009 to contract. In May and June, more than a hundred other projects will move into the construction phase, bringing valuable transportation improvements and jobs to communities across the state. This means that a large majority of Tennesseans, no matter where they live, will find themselves traveling through a work zone in the near future. «Read the rest of this article»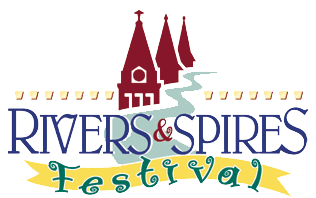 Once again, kids 12 years of age or younger and their accompanying adults can join all the fun – characters in costume, small floats and walkers – in the Fifth Annual Rivers & Spires Children"s Parade to be held Saturday, Apr 18 at 1:00 p.m.  The theme for this year"s parade is "Games We Like to Play!" «Read the rest of this article»
The Fort Campbell Environmental Division, Stormwater Program will conduct "Project Clean Streams" with a streamside trash cleanup at 9 a.m. Thursday starting at Wohali Pavilion.
Residents and Soldiers are encouraged to volunteer their time removing trash and other discarded items from area streams and lakes. This beautification project is an effort to help make local streams and lakes safer, cleaner and reduce the adverse effects on water quality.
For more information or to volunteer concerning this project contact Yadira Brown at (270) 798-9586.
Middle Tennessee State University's Latin Sorority, Lambda Theta Alpha, holds their third annual Miss Universal Pageant.
On March 25th, the James Union Hall auditorium was the site of the 'pageant unlike any other!' The contestants were all MTSU students representing a wide swath of countries of origin. Members of Lambda Theta Phi Fraternity, the Latin fraternity, served as escorts for the contestants during the pageant.
«Read the rest of this article»