Dr. Robert T. Cochran Jr. came to Borders Saturday, April 4, reading from his new book, Curing Chronic Pain.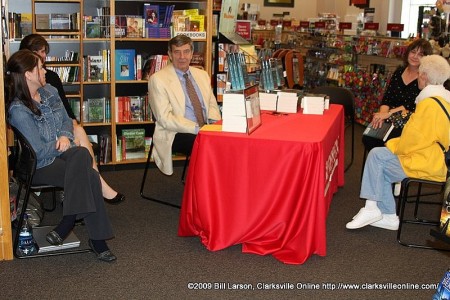 "I believe you will marvel, as I constantly do now, at just how much a doctor can learn in four years." — Robert T. Cochran Jr., M.D.
In Understanding Chronic Pain, Cochran's first book, he spoke with patients about their experience with unrelenting pain, developing a "thesis that chronic pain was a form of mental illness, and that by understanding and treating the mental illness one could often cure chronic pain." Cochran saw links between chronic pain and issues such as childhood trauma, depression, substance abuse and bipolar disorder.Cochran was available to sign books for his readers.