This monthly column is prepared by TDOT Commissioner Gerald Nicely.
Last month, the Tennessee Department of Transportation let the first projects funded by the American Recovery and Reinvestment Act of 2009 to contract. In May and June, more than a hundred other projects will move into the construction phase, bringing valuable transportation improvements and jobs to communities across the state. This means that a large majority of Tennesseans, no matter where they live, will find themselves traveling through a work zone in the near future.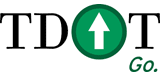 Although there will be a noticeable increase in road construction this year, TDOT has made and will continue to make every effort to minimize the impacts of this work on motorists, residents, and businesses. Much thought goes into the selection of projects well before they are ever let to contract. Our construction personnel take great care in looking at traffic control, possible detours and alternate routes, as well as direct effects on homes and businesses located within the project limits. We also work very closely with local governments in the months and weeks before a project begins, especially when a community has more than one project under construction. Our ultimate goal is to keep traffic moving and maintain emergency services, while ensuring the safety of both the motoring public and the construction workers. Once a project is underway, our construction project supervisors will maintain those open lines of communication with local agencies to address any issues that may arise.
In recent years, TDOT has altered the work schedules on most of its construction projects in an attempt to minimize traffic tie-ups as much as possible. Some work may be performed during daytime hours, but outside of the heavy morning and afternoon commute times. Most interstate work, especially in urban areas, will be completed during evening and overnight hours. However, the complexity of some projects may require around the clock lane closures and traffic shifts. Despite our best efforts, we realize that construction projects will cause delays and can be difficult areas to drive through. In taking the long view, we know these short-term inconveniences are the price we pay for maintaining one of the nation's best highway systems. As we head into National Work Zone Awareness Week April 6 through 10, we ask for your patience.
Please slow down, be mindful of the distractions inside your car, and be prepared for the changing conditions inside a work zone. Our first priority is your safety and the safety of our workers. Together – we can keep Tennessee in motion.