Clarksville native Chris Jackson's personal account of his experience in the recent Murfreesboro Tornado
I can remember as a child how much fear I had of the word "tornado". Like most children who grew up in the seventies, our first exposure to exactly what those terrible storms were, came from the yearly airing of "The Wizard of Oz". I can remember a few times where tornadoes touched down near our home in the Salem community, and even one time when some shingles were blown off our roof while we were out having fun at Opryland.
I'm not a scientist, and certainly not a meteorologist, but it seems to me that in recent years we have had to endure far more of these storms then we ever did when I was a child. Those who have lived longer than me seem to agree. «Read the rest of this article»
The APSU Department of Languages and Literature and the Center of Excellence for the Creative Arts are proud to present a reading by poet Allison Joseph at Austin Peay in the Morgan University Center, Room 303, on Wednesday, April 15, from 4PM to 5PM
Allison Joseph is the author of five books of poetry: Worldly Pleasure (Word Press, 2004); Imitation of Life (Carnegie-Mellon University Press, 2002); Soul Train (Carnegie-Mellon University Press, 1997); In Every Seam (University of Pittsburgh Press, 1997); and What Keeps Us Here (Ampersand, 1992). Joseph is an Associate Professor of English at Southern Illinois University and editor of Crab Orchard Review.
A book signing and reception will follow the reading. This event is free to the public. Parking is free. «Read the rest of this article»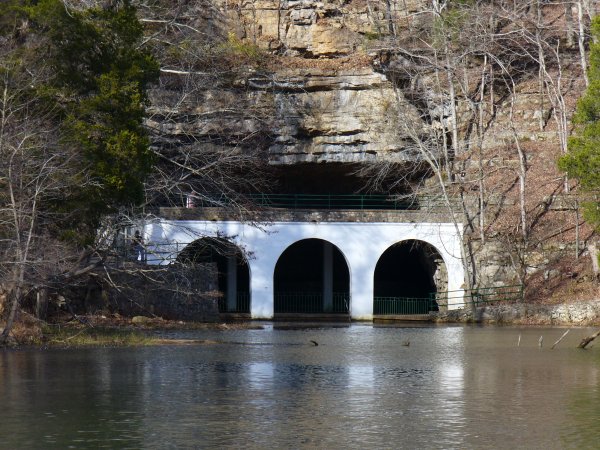 This month's business meeting for the Friends of Dunbar Cave will be held Thursday evening at 6:00pm, at the Dunbar Cave Visitor Center. The meeting will likely consist of going over all the details required to pull off Spring Fling. They have plenty to discuss. The meeting will also likely touch on Cooling at the Cave;  as it is right around the corner. If you are not yet a member of this organization you are welcome to attend the meeting, become a member, and to become more involved!
The Friends of Dunbar Cave are also preparing for their 10th annual trees to trails effort.  Volunteers will be spreading the mulch generated from donated Christmas trees on the trails around the state natural area, between 9am and 12pm on Saturday April 25th, the first Saturday after Earth day. «Read the rest of this article»