Senate Republicans refuse to return $100 million in lottery money to students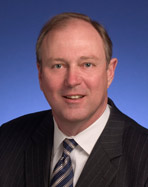 NASHVILLE – As more Tennessee students are finding that HOPE scholarships don't go far enough for them to stay in school, Sen. Jim Kyle proposed returning $100 million in lottery funds back to the students.
Republicans on the Senate Education Committee said no and struck the bill down Tuesday on a 5-4 vote along party lines.
"We have some of our best students who've worked hard to earn these lottery scholarships, and they can't afford to stay in school," Sen. Kyle said. "We have cash in hand to help them out, and the majority says no."
In 2008, the state Senate voted by a one-vote margin to divert $100 million from scholarships to start an energy-efficiency program for school systems.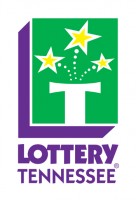 Sen. Kyle's bill, SB 1884, would have created a "supplemental bridge scholarship" program for the 2009-2010 academic year to help out Tennessee HOPE scholarship students. Funding would have come from the energy-efficient schools program, which made significant improvements without spending all of the money allocated for it.
Democrats voting for the bill were Sens. Reginald Tate, Andy Berke, Charlotte Burks and Joe M. Haynes. Republicans voting against it were Sens. Dolores Gresham, Rusty Crowe, Bill Ketron, Jim Tracy and Jamie Woodson.
"In the middle of a recession, more young people than ever depend on the help of grants and scholarships to go to our state colleges and universities," Sen. Kyle said. "But they're getting slammed on the one hand, with state tuitions growing 70% over 10 years.
"Then, we tell them they can't have this leftover money that could make the difference between staying in school and dropping out.
"If you can't see this from the perspective of common decency, at least look at the economic big picture. A college-educated workforce in Tennessee will go a lot further toward attracting big businesses here than a young population of dropouts."
About Sen. Kim Kyle

Sen. Jim Kyle represents portions of Shelby County. Contact his office at or (615) 741-4167 or 309 War Memorial Building, Nashville, TN 37243-0028.