With the receipt of targeted stimulus funding, Matthew Walker's Clarksville Clinic will increase staff, care offerings and hours. American Recovery and Reinvestment Act funding allows for expansion of medical care services available at the local clinic which serves four counties. Community outreach programs may grow as well.
(Nashville, TN)  Matthew Walker Comprehensive Health Center (MWCHC) was recently awarded $711,163 through the American Recovery and Reinvestment Act (AARA) of 2009 by the U.S. Department of Health Services and Resources Administration (HRSA).  This AARA funding is a mechanism of the Obama Administration's unprecedented effort to jumpstart the economy, create or save millions of jobs, and put a down payment on addressing long-neglected challenges so the country can thrive in the 21st century. «Read the rest of this article»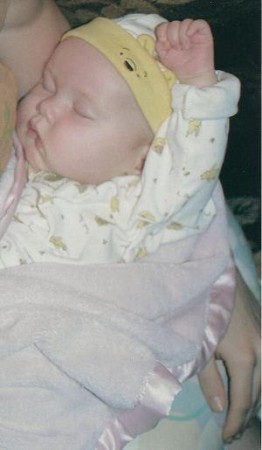 I still remember the first night I used the pink blanket. Elle-Girl was just a bit of a thing, barely two months old and was all wrinkly and fresh smelling from a nightly sponge bath. I laid her out on her changing table and rubbed her down with smooth lavender lotion. Next, I dressed her in new cotton pajamas and was ready to settle her down to sleep. On my way out of her bedroom, I picked a blanket off of the top of the neatly folded collection of baby blankets all given to us by family and friends before Elle-Girl was born.
This particular blanket was given to us by her Great-Grandmother.
The blanket was trimmed in pink satin and the blanket itself was of the softest flannel. It smelled of Ivory baby detergent and was so supple and flowy from never haven been used that it just enveloped our small little girl wrapping her in warmth and comfort. After nursing that night Elle-Girl drifted off into the deepest of sleep, (However, still not deep enough to sleep through the night) I decided that a child must have a blankie all their own to offer them years of comfort and I gave that particular blanket official "blankie rights". «Read the rest of this article»
Companies expected to bring thousands of jobs to state over the next decade.
NASHVILLE –The House has voted to bring thousands of new jobs to Tennessee with the passage of a bill that guarantees incentive grants for Volkswagen and Hemlock, two companies scheduled to build new manufacturing facilities in Chattanooga and Clarksville.
"As many states in our nation struggle to survive this current financial crisis, we in Tennessee continue to lure new job opportunities to our state and provide a light at the end of this dark economic tunnel," said State Representative Joe Pitts (D-Clarksville). «Read the rest of this article»
Austin Peay State University senior drawing major Katy Whitfield is daring to scream, shout, cry, and unleash anger like never before – but only silently.
"I believe there is so much more to be said through our human expression," Whitfield said. "So many of our emotions are not successfully recorded verbally."
With a simple charcoal stick and a few other raw materials, she is carving the lines and shapes of the human face to render the unspoken.
Sharing this silent voice with the public, Whitfield's senior show, titled, "Physiognomy," will be unmasked with an opening reception from 7-9 p.m., Monday, April 27 in the Trahern Gallery at Austin Peay State University.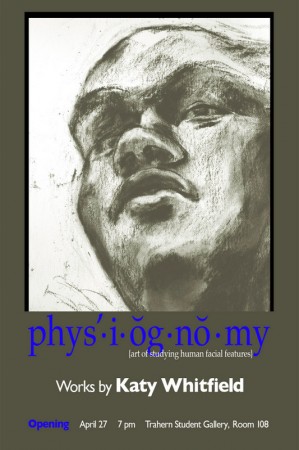 «Read the rest of this article»
The Austin Peay State University Department of Languages and Literature and Zone 3 will present the Spring 2009 edition of the Red Mud Review publication.
The spring edition will be available the first week of May. The magazine is free to students and the public.
"The Red Mud Review is a student publication," said Erin McAteer, editor-in-chief of the magazine. "Undergraduate and graduate students are the main components for the magazine which can include poetry to fiction, paintings to photography." «Read the rest of this article»