Recently on the local news I heard that the real estate market is taking a turn for the worse once again.  As a REALTOR®, I feel you should know that what you hear on the TV news is geared toward their market.  The news on channel 2, 4, and 5 is geared toward Nashville.  It is not about Clarksville, unless otherwise noted.
As anyone who watches the local real estate market would know, Clarksville is unique.  We have frequent turn overs due to military and other support personnel moving in and out.  As a result our market is never stagnant. Yes there have been some tough times, but the we are getting through them. Our city was recently ranked the 2nd in the nation as a Safe Haven in real estate.  So, if you find that you need to sell your home,  you find yourself upside down on a loan due to not owning it long enough, or the neighborhood has deteriorated and so appraisals are now coming in lower than the value of your home, ask a realtor to help. There tools available to them which may be of assistance to you in your individual situation.
So, how is the local market faring?  Let's take a look.  We will be comparing in Nashville (Davidson County)  vs. Clarksville (Montgomery County)  for the months of January, February and March of 2008 and 2009. «Read the rest of this article»
Gibson County bridges replaced with 100% Recovery and Reinvestment Act funds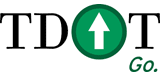 NASHVILLE – Governor Phil Bredesen joined Congressman John Tanner, TDOT Commissioner Gerald Nicely, State Senator Lowe Finney, State Representative Curtis Halford and officials from Gibson County on April 16th to break ground on Tennessee's first transportation project funded with American Recovery and Reinvestment Act funds.  The Gibson County project will replace three aging timber bridges along McMurry Road in Trenton.
"The McMurry Road bridges have served the citizens of Gibson County well for more than 37 years, but are clearly in need of replacement," said Bredesen.  "This project will save the county government close to $200,000 in matching funds, will employ more than 150 Tennessee workers and, most importantly, will give the residents of Gibson County peace of mind as they travel this roadway."
«Read the rest of this article»
Clarksville Hispanic Organization for Progress and Education (H.O.P.E.) to host local annual women's health conference for second year running.

The second Annual Women's Health Conference has been slated for May 30th from 10 a.m. to 4 p.m.  at the Riverview Inn (50 College Street). «Read the rest of this article»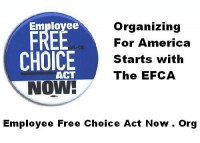 With an economy in chaos, massive layoffs, and the skyrocketing cost of health insurance, one has to wonder… How can we save the American Way of Life? One that ensures peace, prosperity, and economic security in the post-Bush era? The answer to that question is the same now as it was when America was struggling to come out of the Great Depression: empower workers by giving them the right to form unions. There is a unique opportunity now to do just that as debate begins over one of the most important pieces of labor legislation to come through Washington in decades, the Employee Free Choice Act. This law, which some refer to as "EFCA", would ensure that workers have a free choice to form a union and bargain with their employers for higher wages, benefits, and better working conditions. It would crack down on employers who routinely intimidate, bribe, and often fire pro-union workers as they try to form a union by addressing weaknesses in current U.S. labor law.
What you need to know right now, while the debate unfolds in Congress on the Employee Free Choice Act, is how right-wing conservatives, funded by corporate America, are lying to you about it. The big problem with EFCA, the Right tells us, is that it "takes away secret ballot elections" when a group of workers is deciding whether or not to form a union. Despite their hatred for secret ballot elections in their own boardrooms and shareholder meetings, America's CEO's now suddenly have a new appreciation for the democratic process when it comes to this law and are demanding that the "secret ballot" be preserved in union organizing drives. «Read the rest of this article»
The recent rains have left many Clarksvillians wishing for a little sunshine. The weather appears to be cooperating. Today is going to be clear with a high of 69°. There is a small chance of rain on Thursday, however it is only a 30% chance. The rest of the weekend is expected to be sunny and warm, with temperatures ranging from lows in 50's at night, to daytime highs of up to 80°.
«Read the rest of this article»
Recently named Outstanding Senior from the Austin Peay State University Department of Art, Caroline Tuzeneu will showcase selected ceramics artwork for her senior exhibition, titled "Where Form Meets Function."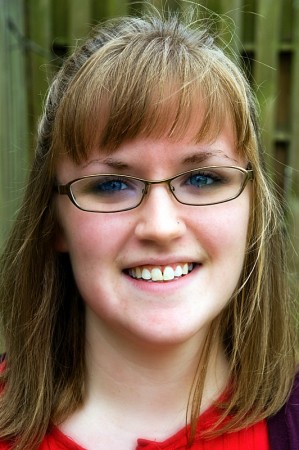 "Balance is a huge part of making pottery," she said. "I am constantly working toward achieving visual and physical balance in my pieces."
Tuzeneu's exhibit, featuring ceramic vessels, opened  April 20 in Trahern Gallery, Room 108. The exhibit will remain on display from 11 a.m.-4 p.m., Tuesday, April 21-Friday, April 24. Also, her work can be viewed from 5:30-7 p.m., Thursday April 23.
In addition to preparing her work for the senior exhibit, Tuzeneu recently had four pieces of ceramics work juried into the 41st Annual Student Show at APSU. «Read the rest of this article»