The Office of Disability Services at Austin Peay State University wishes to remind the community that April is Disability Awareness Month.
The Wheelchair, Blind and Crutches (WBC) Challenge that was scheduled for April 15 has been rescheduled for 11 a.m., Thursday, April 29. This event is a competition where students without disabilities enter an obstacle course that demonstrates the strength and skill people with disabilities rely on every day.
Activities have been taking place at APSU in an effort to raise awareness of the difficulties and adversity faced by people living with disabilities. «Read the rest of this article»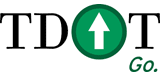 (Nashville) – Tennessee Department of Transportation crews will be working on three separate bridge repair projects along Interstate 40 this weekend in Fayette, Haywood and Madison Counties which will require lane closures on I-40.
In Fayette County, crews will work on a bridge repair project on State Route 222 over Interstate 40 at Exit 42. Crews will close I-40 East and West at mm 42 beginning at 7:00 p.m. on Friday, April 24 through 5:00 a.m. Monday, April 27 to remove forms on the bridge deck on the SR222 bridge. I-40 traffic will be detoured onto ramps at Exit 42 and back onto I-40. The detour will be signed and THP will assist with traffic control. The SR222 bridge will also be closed to traffic at this time.
The estimated completion date of the project is on or before May 31, 2009.
Motorists are advised to seek alternate routes around this area such as US70 or US64. «Read the rest of this article»
Bill would punish anyone who falsely wears a service medal or an imitation of one
(Nashville) – This week the Senate passed legislation, sponsored by Senator Lowe Finney (D-Jackson) and co-sponsored by Senator Tim Barnes (D-Clarksville), that would make it punishable by law to falsely portray oneself as a military honoree by wearing or displaying a service medal.
"The men and women who are awarded these medals have laid their lives on the line in service of our country," Sen. Barnes said. "It dishonors their legacy for an impostor to wear them, and it should be punished."
The bill makes it a Class A misdemeanor for anyone to present themselves falsely as having received a Congressional Medal of Honor, Distinguished Service Cross, Navy Cross, Air Force Cross, Silver Star or Purple Heart. It would be a Class B misdemeanor in the case of any other officially awarded medal. «Read the rest of this article»
(WASHINGTON, April 23, 2009) – U.S. Rep. John Tanner and the House passed the COPS Improvement Act to help reduce crime by putting an additional 50,000 police officers on the beat across the country, including a projected 994 new officers in Tennessee.
"Adding more police to patrol our neighborhoods helps reduce crime and protect Tennessee families," Tanner said. "I was proud to support the COPS program when it was first implemented in 1994, adding 100,000 new officers on the beat. The House's action shows we are still committed to keeping our families safe and secure." «Read the rest of this article»
I recently read the following George Orwell quote:
In a world where the prime necessities were money, titled relatives, athleticism, tailor-made clothes, neatly brushed hair, a charming smile, I was no good.
My initial impression was just WOW; what a great sentence.  My eyes lingered over the last four words, "…I am no good."   The ending conveyed sense of worthlessness and low self esteem.  But its Orwell, "1984" and "Animal Farm" aren't exactly "feel good" reads.  But he "was no good" compared to what? «Read the rest of this article»