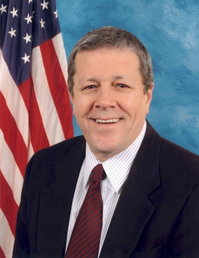 (WASHINGTON, April 23, 2009) – U.S. Rep. John Tanner and the House passed the COPS Improvement Act to help reduce crime by putting an additional 50,000 police officers on the beat across the country, including a projected 994 new officers in Tennessee.
"Adding more police to patrol our neighborhoods helps reduce crime and protect Tennessee families," Tanner said. "I was proud to support the COPS program when it was first implemented in 1994, adding 100,000 new officers on the beat. The House's action shows we are still committed to keeping our families safe and secure."
The House passed the legislation April 23 by a vote of 342-78. Based on the history of the competitive grant program, it is projected the House bill could help hire about 994 new officers in Tennessee. It is especially important during today's economic recession because of increases in some classes of crimes and decreased local revenue for hiring officers, Tanner said.
H.R. 1139 is supported by such organizations as Fraternal Order of Police, National Sheriffs' Association, International Association of Chiefs of Police, National Association of Police Organizations, National Narcotic Officers' Associations Coalition, National District Attorneys Association, U.S. Conference of Mayors and National League of Cities.
Tanner, a veteran of the U.S. Navy and the Tennessee Army National Guard, represents the 8th Congressional District in West and Middle Tennessee. Co-founder of the fiscally conservative Blue Dog Democrats, Tanner serves on the Ways and Means Committee, where he chairs the Social Security Subcommittee, and on the Foreign Affairs Committee. He chairs the U.S. delegation to the NATO Parliamentary Assembly and is serving a two-year term as NATO PA President.